Ryan McMenamin: Loss of leaders left Tyrone young guns with hopeless task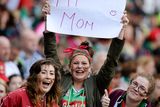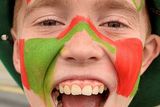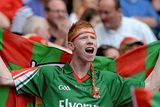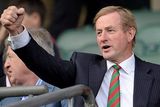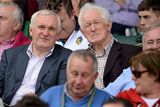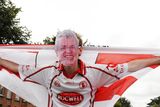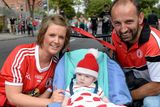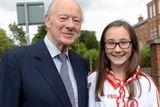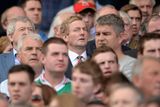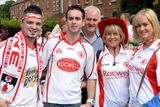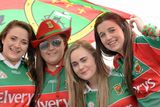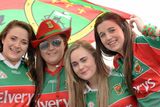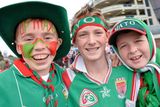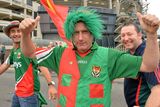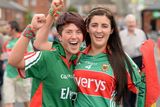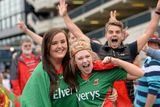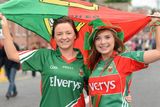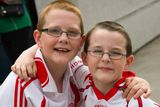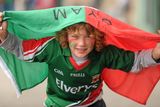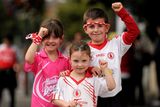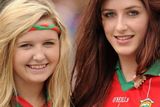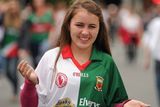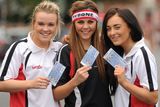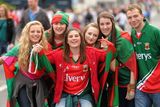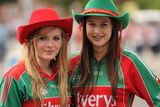 I doubt I was the only person looking on in Croke Park absolutely astonished with the first 25 minutes. Tyrone were superb with their tackling, their work rate, and their effort and it seemed like they could almost break Mayo's resolve.
Defensively, they had the match-ups working for them. Conor Clarke pushed right up on Keith Higgins and made him almost anonymous in this period, and the deployment of Cathal McCarron to mark Andy Moran left the Mayo captain scoreless throughout the entire game.
During this period they were also very economical in their scoring. Mayo looked rattled and in those circumstances you just felt they might revert back to their old ways.
What happened next? Was it a question of Mayo lifting everything they did by an extra 5pc? Did Tyrone drop their effort a little? Or was it, as I suspect, that Mayo just settled into the task they had at hand and began playing their own game, rather than meeting Tyrone on their terms?
It may be a coincidence but on 26 minutes Stevie O'Neill had to be replaced. Ronan O'Neill added a point with his first touch but it took 20 minutes of play afterwards for Tyrone to get their next score. Having already lost Peter Harte, the loss of Stevie was too much to bear.
Mayo hit three scores without enough pressure applied and it left them going into half-time – with Tyrone having played all the football and dominated so well – only a point behind.
I have been in Tyrone changing-rooms before when we hadn't played well yet were still only a point behind. It gives you an enormous lift going in because you will have seen exactly what the opposition are about.
Mayo would have seen that Tyrone had given everything but they had ridden out the storm. In the second half, Mayo got some fundamentals right.
They worked the short kick-outs well. Colm Boyle got on an ocean of ball in those scenarios, whereas Tyrone were jittery and panicking when they could not get short kick-outs to Conor Gormley and McCarron.
The Tyrone forwards should have acted themselves and pushed up on Mayo kick-outs, marking Boyle and forcing Robert Hennelly to kick to a corner-back to bring the ball from even deeper. Boyle was able to create overlaps – something that has been a feature of his brilliant season.
Higgins came into it, Alan Dillon started to look good again and Alan Freeman was a good target man to make the ball stick.
When Mayo attack, they do so with tremendous pace and purpose, forcing defenders to commit themselves.
It was something Tyrone never got a handle on and with Joe McMahon also going off, all the leaders were on the sidelines. Mayo could have won by more and up front there was no spark from the Tyrone attack.
But let's be realistic here – no one in Tyrone thought they could get this far but they did. A lot of young boys got used to the championship experience and it will stand to them next year.
They will look at that Mayo team, a side that have been there for two or three years, building and building. You would hope that in the next few years Tyrone will begin to do something similar.
This is the start of a cycle. However, it will be crucial to unearth a forward that might come in and shake things up a bit.
At the minute we need somebody who can hit big tallies because we saw exactly what happened when Stephen O'Neill had to go off. Boys like Darren McCurry, Connor McAliskey and Ronan O'Neill have had a good taste of it. Next year will be a big year for Kyle Coney. He has to come strong next season.
As for the likes of Conor Gormley and Stephen O'Neill? Those boys can only answer that question themselves. But they would be worth having on board. No question.