In 'take it or leave it' league, is it fair to ask Galway or Kerry 'who wants it less?'
analysis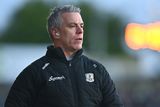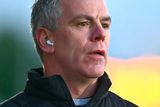 All-Ireland rematches tend to carry a little extra frisson of anticipation. You can amplify that when there's a final place at stake.
So who wants it more, Galway or Kerry?
Yet you don't necessarily need to be a cynic to voice the unspoken fear of some Allianz Football League diehards as they contemplate Sunday's 'crucial, all-important, match of the day' in Salthill: will it be who wants it less?
First up, a disclaimer: this is actually unfair on both camps, given that Jack O'Connor has never tired of winning leagues during his three different Kerry reigns, while Pádraic Joyce has gone on record to stress that he wants a title that eluded him throughout his own decorated Galway career.
But there are several reasons – only some of them pertaining to the current dressing-room mindsets in either camp – that have fuelled this perception of a league that the heavyweight contenders could take or leave.
Firstly, there's the football itself: there has been a prevailing defensive caution, a tactical homogeneity, a Groundhog exercise in over-and-back, that has made far too much of this campaign a lesson in drudgery.
Mayo, for much of it, have been an enterprising exception to the robotic rule, scoring more goals (nine) and points (85) than anyone else in the top flight.
Even a spluttering Kerry aren't too far behind in the goal stakes with eight, while Tony Brosnan's sublime assist for David Clifford's latest clinical dispatch against Roscommon was a rare spring reminder that football, played expansively, retains the capacity to take the breath away.
Now cast your mind back to last July, when even the absence of goals didn't dilute the wonder of watching Clifford and Shane Walsh do their thing under the most intense conceivable pressure.
But that was for Sam. Does the league really matter when this year's championship – boasting its new format and extra tranche of games – is just weeks away?
"People say this is a league that people don't want to win but, look it, Galway haven't won a league title since my own uncle was playing back in 1981," Joyce said after Galway's latest victory in Armagh last Saturday evening.
"I have three losers' medals; some of the lads there have one losers' medal. The teams that go on to be successful and win All-Irelands, they do pick up league titles along the way – or every so often."
All his team needs is a draw on Sunday to seal the deal. Depending on other results involving Tyrone and Roscommon, they could even lose narrowly and still qualify. But qualify for what is the question.
A month ago, after beating Armagh, O'Connor said Kerry would be "happy enough to get two more points and safety, because we don't need to win the league this year. We just need to survive in Division 1 and put the heads down and prepare for championship."
That bottom line has become even more apparent with the non-existent gap between both competitions – and the new round-robin All-Ireland series.
This last round of league fixtures could be genuinely crucial if you're Kildare or Meath, meeting in Newbridge against the backdrop of fears that defeat could ultimately lead to Tailteann Cup demotion.
Galway and Kerry don't have to worry about that – but Joyce's primary concern will still be their Connacht semi-final against Mayo or Roscommon on April 23, three weeks after the league final.
Kerry are out the previous day, but a Munster semi-final against Tipperary or Waterford is unlikely to unduly tax them.
On that basis, a league final blindside run might even suit O'Connor.
Diarmuid O'Connor and Paul Geaney made comeback cameos against the Rossies and could do with more game-time, even beyond this Sunday.
The same theory applies to Galway.
Shane Walsh has played less than a match-and-a-half since his return – more game-time won't hurt. Fellow All-Star Damien Comer needs it even more. He hasn't played since injuring his knee early in round two (against Roscommon), but the grapevine suggests he could feature in the match-day 26 against Kerry.
As Joyce declared last weekend: "Our aim at the start of the year was to get to the final and win it. It hasn't changed."
So maybe we should defer all speculation about a Salthill festival of shadow-boxing. But if we're here a week later talking about a Galway/Mayo league final in Croke Park? Watch this space …