Pink and Black: 6 of fashion's most iconic looks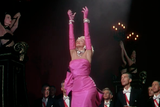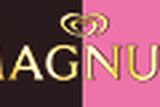 Two strong colours for two very different looks. Have a look at 6 of the most iconic pink and black looks of all time. Which one are you?
Jackie Kennedy's pink suit
The dress was originally designed by Coco Chanel as part her Autumn/Winter 1961 collection. It was one of the First Lady's personal favourites and there are photos of her wearing it to at least 6 official engagements prior to the President's assassination. The pink outfit became part of history as Jackie was wearing it when John F. Kennedy was shot and killed on the 22 November 1963. After the President's death she refused to take it off and the suit was never cleaned. When she did eventually take it off she gave it to her mother who donated it to the National Archive. The suit has never been cleaned and remains in a special temperature controlled environment. It is hidden from public view and won't be seen until 2103.
Marilyn's shocking pink
The iconic dress was worn by Marilyn Monroe in the film Gentlemen Prefer Blondes, directed by Howard Hawks. The dress was designed by William Travilla, a close friend of Marilyn, who designed costume for many of her films, including the ivory pleated cocktail dress in The Seven Year Itch, which rises up when Marilyn is standing on the New York Subway grill. The famous scene in which Marilyn sings Diamonds Are a Girl's Best Friend has been copied and reproduced countless times, but the original is still, by far, the best. The dress sold at auction in 2010 for a 'shocking' $310,000.
Grace under pressure
Grace Kelly always looked great in pink and not easy to pick one most iconic pink look, but her coral pink day suit in Hitchcock's To Catch a Thief is unforgettable. Designed by long-time Hitchcock collaborator Edith Head, the pink was supposed to symbolise the burgeoning romance between Kelly's character and Cary Grant's. The suit was originally designed with trousers but the actress supposedly requested the skirt to emphasise the character's femininity. Fashion plays a starring role in the film, set on the Riviera and Kelly's blue chiffon ball gown and monochrome outfit topped with white broad-rimed hat are other standouts.
Audrey's little black perfection
Certainly one of the most iconic dresses in film and perhaps of all time. The black Italian satin sheath evening gown was designed by Givenchy for Audrey Hepburn in the opening scene of Breakfast at Tiffany's. The original dress was split and showed a lot of leg but was considered inappropriate for the film so the lower half of the dress was redesigned by Edith Head.  The dress was sold at auction for $923,187, all the proceeds went to fund a school in Calcutta for destitute children, which would have made Audrey proud.
Diana's Revenge
The 'revenge dress' as it came to be known was worn by Diana the same day Prince Charles announced his adulterous affair with Camila Parker-Bowles. The figure hugging black number by Greek designer Christina Stambolian was created for Diana three years earlier but the former Princess of Wales had deemed it too daring. She had planned to wear Valentino to the event at the Serpentine Gallery that day, but changed her mind at the last minute. What could have been a very awkward engagement was turned on its head by Diana's bold fashion statement and she looked a million dollars.
To Have and Have Not
A 19-year-old Lauren Bacall starred opposite a seasoned Humphrey Bogart in To Have and Have Not, her first film role and matched his wise cracking cynicism punch for punch. Bacall wore a black satin full length dress, designed by Milo Anderson in the scene where she sings in the Café de France and stole the show. The dress shows her mid-riff and a loop attaches the top to the draped skirt. The structured shoulders complete a sophisticated, exotic look with a sultry Latin American feel. Bacall and Bogart fell in love on set and were married a year later. Bacall was 20 and Bogart was 45 but they remained married until his death in 1957 from lung cancer.
Sponsored by: