Wicklow bids farewell to retiring Supt Declan McCarthy at Golf Club bash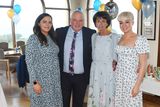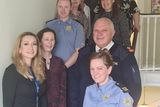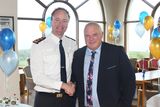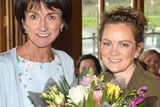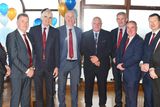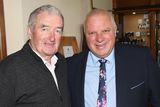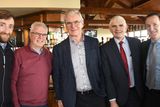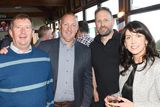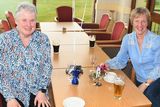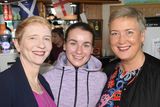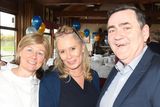 Myles Buchanan
Wicklow People
A fond farewell was bid to Superintendent Declan McCarthy on Thursday at his well-attended retirement party held in Wicklow Golf Club.
He retires after 41 years of dedicated service as a member of An Garda Síochána. He served as Superintendent of the Wicklow Division since 2019, having started his role as a Garda in Wexford in 1982, before moving to Wicklow that same year.
For a period he was part of the Garda IT Section and he was Sergeant in charge of Wicklow Garda Station from 2005 to 2010 and served as an Inspector in Bray from 2010 to 2015 and Superintendent in Naas from 2015 to 2019, before returning to Wicklow town to take on the role of Superintendent for the Wicklow District.
Cllr Paul O'Brien, Cathaoirleach of Wicklow Municipal District, said: "I congratulate Declan on his retirement on behalf of all my fellow councillors.
"He was a great support to us during his time as Superintendent and he was always very proactive in his approach to everything.
"He was held in the highest of respect and we look forward to working alongside his successor."
Speaking ahead of his retirement party, Declan thanked all the Gardaí he served alongside over the past 41 years and also offered thanks to other blue light services for their support, such as the Coast Guard, Mountain Rescue, RNLI and Fire Services, as Wicklow County Council and Wicklow Municipal District.
He also offered his thanks to the local community for making him feel so welcome since his arrival in Wicklow.
Declan was joined by family and friends for his retirement bash, which was also attended by some of the now retired Gardai he served alongside, including representatives of the National Executive Committee of Superintendents Association.