78-acre Wicklow farm priced at €850,000 ahead of April auction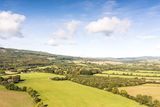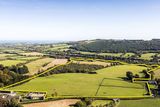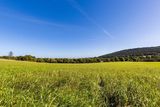 Eoin Mac Raghnaill
Wicklow People
A 78.2 acre farm in Glenealy, Co Wicklow will be sold at public auction at the Glenview Hotel in Glen of the Downs on Thursday, April 20 at 3 p.m.
Described as an "excellently ring-fenced block of productive land", the attractive Ballymoate Farm is guided at €850,000 by Savills Ireland and is expected to attract a significant amount of interest ahead of next month's auction.
Located just 1 km outside the picturesque village of Glenealy, the area surrounding the farm is well-known for its livestock and tillage farms and, as such, is well-served by grain merchants, agricultural machinery suppliers and livestock marts.
The farm features approximately 207 metres of road frontage and extends to 78.2 acres in total, with about 55 acres of productive, ploughable grassland. A further 22 acres comprise of diverse woodland, including 13 acres of Oak and Ash planted that were planted in 1995.
Situated in a ring-fenced block, the fields at Ballymoate are of good workable size and shape for contemporary farming. The land is bound by a stream, which runs along the eastern boundary and provides a natural water source for the land.
The land is accessed via a minor road (L1096), which connects Glenealy to Ashford. Access to the land is at the western side of the farm, through double farm gates that are suitable for heavy machinery.
The topography rises from about 45 metres (150 feet) above sea level on the north-eastern boundary, to a high point on the north-western boundary of 82 metres (270 feet) above sea level.
There are also several farm buildings on the southern boundary of the land, which are accessed from the road via an internal track. The buildings include a four-bay Dutch barn with a lean-to at either side, a former dairy, store and livestock handling facilities.
Speaking ahead of the auction, Pat O'Hagan of Savills Ireland commented: "This is an exceptionally well positioned farm between Ashford and Glenealy with lots of potential for all kinds of farming enterprises."
The Entitlements to the Basic Payment Scheme are owned and are included in the sale. For further information and viewings strictly by appointment please contact: Savills Residential & Country Agency, 33 Molesworth Street, Dublin 2. Tel: +353 (0)1 618 1300.