West Wicklow Historical Society to honour late member with special conference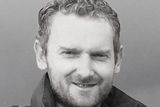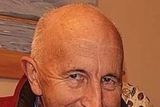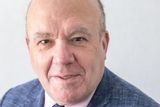 Myles Buchanan
Wicklow People
WEST Wicklow Historical Society will hold a one day conference in memory of the late Donal McDonnell.
Local historian Donal died in June of last year and was associated with West Wicklow Historical Society for over 45 years, taking on various roles and becoming synonymous with the society.
Donal possessed a rich knowledge of local history that included diverse facts about places, people and traditions. He knew west Wicklow and its environs like the back of his hand.
The one-day conference in his honour will feature five lectures on a range of topics from the Neolithic age up to the 20th century. It takes place at Scoil Naoimh Iósaf, Kiltegan Road, Baltinglass on Saturday, April 22 from 9.45 a.m. to 5.30 p.m.
Alan Hawkes, who holds a PhD in Archaeology from University College Cork, will discuss the results of archaeological excavations at Rathcoran, a Neolithic enclosure on Baltinglass Hill.
Alan is a board member of the Institute of Archaeologists of Ireland and convenor of the Journal of Irish Archaeology. In 2018, he published a book entitled The Archaeology of Prehistoric Burnt Mounds in Ireland.
Emma Lyons, a lecturer at University College Dublin, will speak about horse racing in the 18th century and the Baltinglass connection. Her research also includes Catholic land ownership in the 17th and 18th centuries, female inheritance and education in Ireland, the Penal Laws and women in World War 1.
Baltinglass native Richard B. (Bosco) Lennon intends to host a talk about Diarmuid Ó Muimhneacháin and Michael Hargadon, two early 20th-century poets with links to Baltinglass.
Richard joined Dublin County Council Library Service in 1973, attaining the position of County Librarian with South Dublin County Council on its formation in 1994. Subsequently, he became Institute Librarian at I. T. Carlow (now SETU Carlow), until retirement in 2014.
Liam Kenny has been researching the story of the Tullow railway line for many decades as part of an overall interest in road, rail and canal transport on the Kildare/Wicklow county boundary terrain, and he will be discussing the railway history of west Wicklow.
He is a founder member of the Naas Local History Group, a committee member of the County Kildare Federation of Local History Societies and holds an MA in History from Maynooth University.
Liam and Eamon Sinnott have combined their shared interest in the Sallins Tullow Railway Line in many presentations over the last two decades. Eamon is a native of Naas and studied at the National College of Art and Design. He has very strong links to West Wicklow with his mother being from Hollywood and his father from Crehelp near Dunlavin.
Margaret Murphy will talk about the Baltinglass area in the medieval period c. 400AD to 1580.She grew up in Baltinglass where her parents ran the post office for many years.
She completed her BA and PhD in Trinity College Dublin in the Department of Medieval History and worked in the University of London's Institute of Historical Research for a decade, returning to Ireland to take up a position in The Discovery Programme, Dublin.
Margaret is currently Assistant Registrar in Carlow College, St Patrick's, where she lectures on the MA in Irish Regional History.
Early bird registration is available until March 27 at €25 per person for members of the society and €40 for non-members. After March 27, tickets will cost €30 for members and €45 for non-members.
You can register online at WWHS.ie .