Ellen Kinch Memorial Cup back in full flow in carnival atmosphere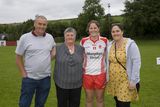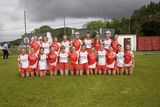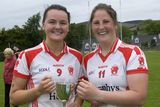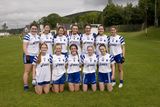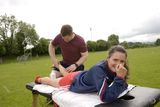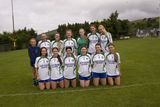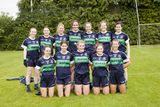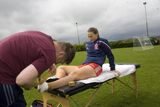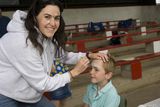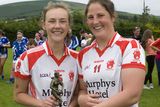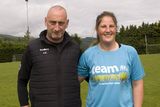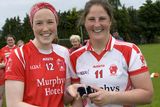 THE sun may not have been shining down in Tinahely on Monday afternoon, but the overcast but dry conditions could do little to nothing to quell the enthusiastic, carnival atmosphere in the titular GAA club.
That is because, for the 14th time, teams from across the county and beyond gathered together for the Ellen Kinch Memorial Cup. Specifically-speaking, 17 clubs were represented on Monday, across five different counties, and while the 'A' final came down to Tinahely vs, well, Tinahely, the football on display throughout the just over four hours of football was competitive while also played in high spirits by all involved.
"I actually thought it ran very well," Jackie Kinch said afterwards. We were blessed with the weather after [Sunday], the rain that came down, so we were blessed with the weather, and all the teams that came down, as well.
"They were all very organised. Some of them were repeating teams coming back, so they knew the run of it. I think it kind of helps in the running of things when they know what is expected and what is happening.
"There were actually a good few teams that hadn't been here before and they just fell into the running of it.
"It was absolutely brilliant. There were 17 teams here and five counties represented. If we could get a couple of pitches out the back, it would be great."
As we are speaking, Lizzo's 'Good As Hell' is playing from a speaker placed on a table that represented the intersection between the four pitches into which the main field was split.
Over on the stand side, another table was set up, where kids and players got their faces painted, while there was also a guessing game in which two famous faces – Vikki Wall and Roy Keane, in this instance – were distorted for people to decipher for prizes.
The 'A' and 'B' finals ended up being played by Tinahely '1' and TInahely '2' – Tinahely '2', featuring Kinch herself, beat their clubmates – and Shelmaliers and Kilanerin.
Not just a celebratory event in and of itself, but after the last two years of Covid-19 hell, it was also a taste of normality. While the competition was started in 2008, this was the 14th blitz. In 2020, it was virtual, while in 2021, while it took place as intended, the spectre of Covid-19 loomed large and overbearing.
"Actually being physically up on the pitch playing football, it was the 14th year, so to get back on the pitch with a bit more normality. Last year, it felt, with Covid and all that bating around, people were a bit cautious, I felt, but today, it was kind of back full flow."