Soccer fan Fr Norbert was 'miracle man'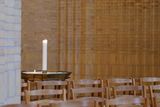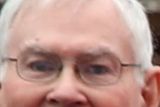 Myles Buchanan
Wicklow People
FR Norbert Reid of the 1976 St Patrick's Missionary Society class was laid to rest in the Parish Cemetery in Kiltegan having passed away peacefully in the St Patrick's Care Unit.
Fr Nobert passed on the morning of Monday, March 6 with his sisters Marie and Carmel and niece Oonagh at this bedside.
Norbert was a very committed missionary who went about his pastoral work with an easy going style, which endeared him to the Kenyan people. He was practical in his approach to parish work and was content to serve his parishioners in whatever way the situation demanded.
During his time in Eldoret his approach was to encourage and build up the small Christian communities. Norbert never sought the limelight but proved himself to be a solid and reliable pastor, always available to his people by giving them time and listening to their needs and concerns.
He took his priestly vocation seriously which showed itself very early on in the way he pursued his studies in Bucklyvie to reach the educational standards required to enter the Seminary in Kiltegan.
He had a great interest in sport and especially soccer and it was no surprise that his fellow students elected him to be the soccer captain.
He never faltered in his support for Derry City and Arsenal. All his life Norbert kept very close to his family and developed close bonds with all his nieces and nephews. They were a great support and comfort to him during his long years of ill health.
Norbert Anthony Reid, popularly known as Norbert, was born on October 31st 1943 in Creggan Estate, Derry to Cathal Reid and his wife Johanna (née Wilson).
He was the eldest child of a family of three girls and five boys. Norbert attended St Eugene's Boys National School from 1949 to 1956 and had his secondary education in Derry Technical College and Davenport Technical College from 1956 to 1962.
After finishing school in Derry, Norbert emigrated to England where he served his apprenticeship as an electrician in the Navy in Plymouth Dockyard.
From 1966-67 he worked as an electrician with the Navy in Sheffield. But thoughts of the priesthood grew stronger and in late 1966 he returned home to Derry to pursue his vocation.
Norbert applied to Kiltegan and was sent to St. Patrick's house of studies in Buchlyvie, Scotland in 1967, and in 1969 joined the Spiritual Year in Kiltegan.
From 1970 to 1972 he studied philosophy in Cork and then proceeded to Kiltegan for theology from 1972 to 1976. Norbert was one of ten priests ordained for St. Patrick's Missionary Society by Bishop Dominic Conway on June 12th 1976 in Killamoate.
After ordination Norbert was appointed to the diocese of Eldoret in Kenya. From 1986 until 2010, Norbert worked in eight different parishes. He began in Ortum and afterwards served in Tongaren, Turbo, Muiben, Kaiboi, Nerkwo, Ndalat and finally from 2002 he spent eight years in Matunda parish.
In June 2010 Norbert returned from Kenya for his home leave. He did his usual medical check-up and was sent for emergency surgery in Altnagelvin Hospital in Derry.
He survived this operation against the odds, and for the rest of his life had to deal with numerous health issues and treatments.
His doctors and consultants were constantly amazed at his ability to defy medical predictions of his demise and labelled him "a miracle man".
In 2013 he moved into the Care Unit in Kiltegan on a permanent basis, where he was loved and cared for by all the staff.
In January 2023 Norbert's health began to decline. His family members from Derry, England and Norway increased their visits to him during the last few months.
Norbert is predeceased by his parents, Cathal and Johanna.
He is survived by his sisters, Olivia, Carmel and Marie, brothers, Joseph, Brendan, Martin and Shaun, sisters-in-law Marie and Caroline, brothers-in-law Robin, Phil and Gerry, nephews and nieces and their families, and by his Society family.