Charitable soul Eamon Burke was 'cornerstone' of the Arklow community and Mary's one true love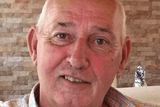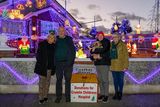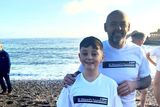 Eoin Mac Raghnaill
Wicklow People
Selfless, friendly and loyal to a fault, Eamon Burke from Arklow was a "one in a kind gentleman" who always put others first. A dedicated fundraiser for noble causes and a valued member of his community, Eamon's warm character, razor-sharp wit and kind heart were only ever a call away.
Born in 1951, Eamon and his five siblings – Seán, Jimmy, Billy and the late Kitty and Matt – were raised in Coolboy House on the Beach Road in Arklow. A hard-working and ambitious youngster, Eamon spent some of his formative years working as a plasterer before taking up a post at Irish Fertilizer Industries.
As he moved out of his teens and into his twenties, Eamon was bitten by the love bug, meeting fellow Arklow native Mary and falling head over heels. The smitten pair were inseparable thereafter, spending 55 glorious years together that bore them six wonderful children – Mary, Eamonn, David, Clive, Darragh and Jonathan.
When Eamon underwent a vital liver transplant in 2006, Mary was his rock, providing all the care and support her husband needed. Determined to take advantage of his "second chance at life", the adventurous couple embarked on two or three sun holidays a year, basking in the splendour of resorts in Spain, Turkey and Cyprus.
Described as a treasured friend who was a "cornerstone of the community", Eamon was best known for his 40 years of service with Sweeney's Funeral Directors and his diligent fundraising efforts on behalf of the St Vincent's Foundation and Arklow RNLI.
The Burke's raised more than €67,000 for charity through their famous Christmas lights display, which brought joy to Wicklow families for over 40 years (and won the title of the best house in Ireland), while Mary and Eamon's St Stephen's Day swim was a staple for so many over the festive period.
Eamon's family were said to have been completely overwhelmed by the huge crowd that turned out for his funeral. With the St.'s Mary & Peter's Church packed to the rafters, the massive congregation of mourners stood as a testament to the lasting impact Eamon had on so many lives.
"He never had a bad word to say about anybody and would go above and beyond for you," Eamon's son David reflected. "That's why there were thousands of people who called to the house, and why the church was absolutely packed out the door.
"Losing Dad is heart breaking and soul-destroying, but we can take some comfort in the many fond memories we have of him. He loved his family to bits and you'd never see him without mammy.
"After his transplant, they were given a second chance together. We could have lost him twice before, but somebody clearly wanted him on this planet.
"He was a strong man. Even the doctors were saying, with everything he was going through with his breathing, he never gave out and did what was asked of him. To have that quality, in the condition he was in, showed us how strong he was. He did that for us, just so we wouldn't worry about him.
"Mammy was his rock throughout. She was his doctor, carer, nurse and his best friend. She looked after him so well and she's the reason we had those 17 extra years with Daddy – just an unbelievable woman.
"They've been through so much together and were never more than 2 ft apart. Daddy used to always say how he had a second shot at life, and that he was going to make a go of it. And that's what they did together, going on so many nights out and holidays. Sun cream was always a welcome gift!
"He'd come at the drop of the hat for his friends and family – that was his thing. He loved and cherished his grand and great-grandchildren too, and would always swallow them up with big grandad hugs and slip them a few bob when no one was looking!
"After his transplant, he wanted to give back, and that's how 'The Swim' was formed. Of course, the whole country knows about the Christmas lights. I still remember those early days, when we were all nippers, it was just some lights and a Christmas tree daddy had "borrowed" from the woods down the road!
"He was a man of many passions. He loved his sport and watching the hurling, Leinster and Ireland in the rugby and he was a huge Manchester United and Republic of Ireland fan. Years ago, he was involved in the Ballymoney GAA club, mentoring underage teams, and coached my brother Eamon's under-12 side to a County championship in his final year.
"In March, just two weeks before he went into hospital, Sweeney's threw Daddy a celebration for his 40 years of service. The Sweeneys and his co-workers were like family to him, and he loved working with them.
"He was perfect for the job, a strong, comforting and reassuring presence for people on the worst days of their lives. He'd never boast about it, but he even popped up on an episode or two of Ballykissangel as a pallbearer. I suppose he was well-suited for the part!
"Dad's last journey with us was a long and difficult time," David continued. "We can't thank the staff at St Vincent's Hospital enough for their hard work, kindness and for giving us 17 fantastic years with our dad. We are so grateful for your compassion and patience – you never get enough credit for what you do.
"The family would also like to thank everyone who travelled from near and far to be with us at Daddy's funeral, and for all the kind words and generosity of all our family and friends who have helped us through this emotional and difficult time.
"Daddy was a great husband, father brother, uncle, grandad, great-grandad, father-in-law and best friend. He treated everyone as equals and wasn't a fussy man – except with his shirts, which had to be short-sleeved, with a pocket for his prehistoric Nokia phone!
"If you read through the mountain of tributes online, 'gentleman' is a common theme throughout, and that's just what he was, a one-in-a-kind gentleman. We will always love you Dad and you will forever be in our hearts"
Husband to Mary, father to Mary, Eamonn, David, Clive, Darragh and Jonathan, brother to Seán, Jimmy, Billy, Kitty and Matt, loving grandparent and friend to so many, Eamon Burke's committal service was celebrated at Mount Jerome Crematorium on Thursday, April 27, 2023.
May he rest in peace.