Two Wicklow projects awarded €45,000 under Historic Structures Fund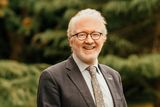 Eoin Mac Raghnaill
Wicklow People
A total of €44,956 has been allocated to two Wicklow projects under the government's 2023 Historic Structures Fund (HSF).
Gardener's Cottage in Cronroe, Ashford was awarded €9,956 for Lime rendering and plastering under the Historic Structures scheme, which provides assistance to heritage structures, including castles, churches, mills, bridges, shopfronts, thatch structures and private houses.
Built during the earlier phases of mining in Baravore, the Old Crusher House in Glenmalure also received funding of €35,000 to conserve its masonry and carry out remedial consolidation works.
In addition to supporting the owners and custodians of these historic and protected structures to safeguard and maintain their properties, the HSF funding will also provide a welcome boost to local construction and heritage trades.
Praising the funding, Cathaoirleach of the Arklow Municipal District, Cllr Pat Kennedy said: "Almost €45,000 has been allocated to projects in Wicklow under the 2023 Historic Structures Fund. This fund supports communities to protect and conserve our built heritage. Well done to all."
Announcing the funding earlier this week, Minister of State for Heritage and Electoral Reform, Malcolm Noonan TD, said that 95 Heritage projects across the country would benefit from a total of €4.5m under the HSF.
"I am delighted to announce another €4.5m investment in our built heritage," Minister Noonan said. "This year's Historic Structures Fund will assist 95 owners and custodians of historic and protected structures across the country as they carry out hundreds of conservation projects to repair and safeguard our built heritage.
"I am particularly pleased to announce the increased number of awards made to vernacular structures. Through this investment, this Government continues to celebrate the value and diversity of our built heritage, while also supporting traditional building skills.
"These actions also continue to help us deliver on our commitments to built heritage under Heritage Ireland 2030, the national heritage plan which I launched last year.