Sold out Wicklow Sings returns with performances from 13 community choirs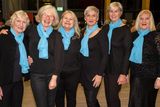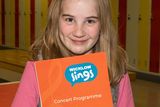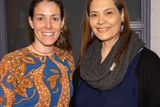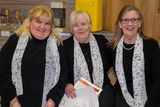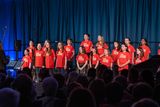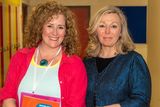 Myles Buchanan
Wicklow People
The Wicklow Sings festival returned after a four-year absence with 13 choirs from throughout the Garden County performing at the sold out event held in Temple Carrig School, Greystones.
This year's event represented the fifth Wicklow Sings Festival and featured performances from Unity Choir, Greystones: Voices of Bray, Wicklow Parkinsons Choir; Beating Time, Bray; Serendipity, Bray; Avondale Voices, Rathdrum; Temple Carrig School Choir; Wicklow Singers, Wicklow town; Bella Voce, Delgany; Wicklow Male Voice Choir, `Wicklow town, Blessington Millennium Choir; Wicklow Choral Society, Wicklow Town; Le Cheile Community Choir, Bray and Greystones Community College Choir.
Festival organisers Dara Mac Mahon and Jamie Lyon were delighted with the turnout.
Dara said: "It was amazing to be back with Wicklow Sings for the first time since 2019. We had 13 choirs participating from throughout the county, from Bray and Greystones, to Blessington and down to Rathdrum.
"Wicklow Sings is a non-competitive, inclusive participative event for community choirs based in the county. We would out in advance of the festival and there was a wonderful community feel to the whole event."
Dara added: "We have to thank Alan Cox and Temple Carrig School for hosting our special event, also to the Wicklow Arts Council for their continued support over the last few years. We would also like to thank this years' sponsors: The Whale Theatre and Spintelligent Ireland.
"We are also pleased to be partnering with the Fields for Life this year alongside the Transition Year students from Temple Carrig School who are fundraising to support their volunteering trip to Uganda before the summer."