Strictly Come Dancing for Tiglin's 'amazing journey' ends with over €20,000 in the pot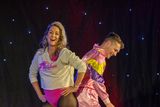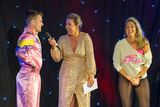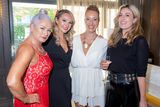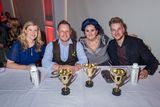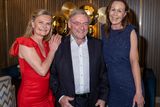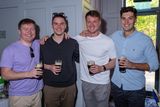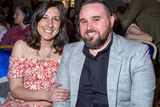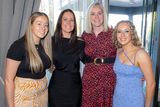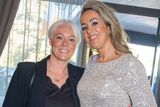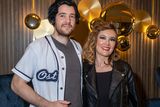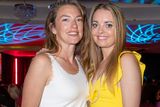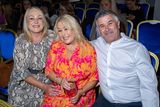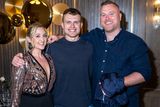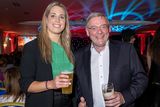 Unlucky for some, but not for this great cause, 13 couples paired up for the Strictly Come Dancing Fundraiser for Tiglin, which took place on a balmy Friday evening at The Parkview Hotel, in Newtownmountkennedy.
Raising a grand total of just over €23,000, Tiglin CEO Phil Thompson said the evening was a "massive success" for all involved, but in particular for the charity, which operates out of five locations in Wicklow and helps people overcome addiction and homelessness.
"The night is one that will go down as a historic and memorable occasion for all of us at Tiglin," said Phil, who saved his legs from the dancefloor by opting to judge instead.
"The room was packed with people who were full of energy and who where there to cheer on their favourite dancers and chancers! But what made the event so remarkable was seeing some of the lads who have come through the Tiglin programme dance, when once they were crippled by addiction," he added.
Vicky Andreanska, who approached Phil with the idea for the fundraising event, said: "I have done these Strictly events in the past for local charities. It just happened really fast, after just one meeting.
"I put the proposal in and literally two weeks after we had the first meeting, we started rehearsing.
"And we got the contestants really quickly," she added. "It was quite easy because Tiglin is such as supported charity around here, so it wasn't too hard to get the people on board. And everyone invested so much in it, it's been an amazing journey."
The dancers started in early April and only had six weeks to prepare for the big night at Parkview Hotel, with a launch night at the Whale theatre, in Greystones.
"The first two weeks, they were all rehearsing as a group," Vicky, who runs the Dance Greystones group and classes in Greystones, said, "then they were coupled up officially at the launch night.
"We don't just teach them a few steps to get on stage and raise money," she added. "We do teach them how to dance and everyone forms really close relationships, after these six weeks, it's like one big family. It's very special."
Because Tiglin is a charity that is close to the hearts of so many, Vicky, who is from Slovakia and has lived in Greystones for seven years, had no problem recruiting volunteers – even among the normally dance-shy men.
"The response was amazing. I had a long list of girls waiting to get on board. The guys were a little bit more difficult, but then one signed up and asked a friend and then it was easy. They came from all backgrounds. Rugby players, accountants, we even had a barrister. There were so many different people and from different nationalities as well."
Phil added: "The electric atmosphere was what kept the whole night charged with emotion, fun, laughter and lots of competitiveness.
"Without the expertise of Vicky and her amazing team, this event would simply not have happened. From the choreography, the advertising, the video recording, the editing and the co-ordination of the venue, Vicky made it all happen."
The judges on the night had their work cut out for them "because the talent just kept flowing and the costume selection added some theatrical flare to the routines," Phil continued.
The panel also included 'etiquette expert and agony aunt' Tina Koumarianos, Irish Pro Dancer Ervinas Merfledas and RTE's weather presenter Nuala Carey who all "took to their thrones of judgement and cast the votes to decide the fate of the contestants".
Thankfully, there was a fallback though, as the audience could also vote and this combination resulted in Ian and Jess's Dirty dancing routine nailing the top prize.
MC for the night was East Coast FM's Laura Wood, "who was nothing short of outstanding as she brought humour and professionalism together to make sure everything was on time and in order," Phil said.
Phil also commended the efforts of Tiglin's Rise at the Cove staff members, crafter and martial arts teacher Conor Brown, along with Brendan Hurston, who both spoke of how "Today they dance" when "once they couldn't lift their heads because of the grip of addiction".
"They danced with a sense of freedom, fun and pride," he said.
"Brendan and his partner Linda danced to the rocky theme tune, while Conor and his partner Aimee took on the Great Gatsby theme. Both were outstanding and equally inspiring. However, it was Rise at the Cove Barista Ali and her dance partner Jack who left jaws on the floor with cartwheel moves and Olympic jumps!
Meanwhile, Aubrey McCarthy, Chairman and Tiglin founder, also praised the efforts of everyone involved.
"With a sell-out show and a go fund me page that raised over €20,000, it is clear that the services that Tiglin offers of housing, rehabilitation, family supports and homeless services are dear to the hearts of those in the community of Greystones and Co Wicklow," he said.
Phil concluded by extending a heartfelt thanks to all.
"I just want to say a massive thank you to everyone who made this happen," he said, "Vicky and her team of amazing people, the sponsors of the event and those who sponsored the dancers, Laura Wood who was outstanding, the judges, Susan Collins hair salon and everyone else who dug deep and gave generously.
"Your help is life-changing, life-giving and massively appreciated by all of us at Tiglin."