Short-term Wicklow rental prices hitting top-end Dublin prices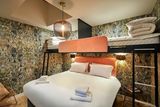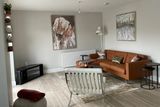 Eoin Mac Raghnaill
Wicklow People
Two short-term rentals in north Wicklow have hit the market at more than €3,500 per month, mirroring rental prices only seen in the most coveted areas of the capital.
Available at €3,600 per month, 4 Wheatfield Apartments on Boghall Road in Bray is a two-bedroom, one-bathroom apartment that comes fully furnished and is available for corporate, short-term let or a minimum 15-night stay.
A hop, skip and a jump down the coast, the designer 'Loft Gairdin' in Greystones is on the market at a whopping €1,450 per week. Located above the Whale Theatre, the sprawling property can sleep up to six people and is available for a minimum rental of one month.
Reflecting rental rates for two-bedroom apartments in coveted areas like Ranelagh, Ballsbridge, Dun Laoghaire, Donnybrook, Dalkey and Killiney, the exclusive Garden County properties are undoubtedly at the premium end of the sparsely populated Wicklow rental market, which boasts just 26 properties in total.
In return for shifting their house-hunting farther south, short-term and long-term Wicklow renters can get a lot more bang for their buck.
A two-bedroom, two-bathroom apartment is available in Newtownmountkennedy at €1,843 per month, with four Wicklow town properties (two two-bedroom apartments and two three-bedroom houses) currently on the market at €1,011 to €2,300 per month.