See photos as Greystones Community College awards reward respect, excellence and pride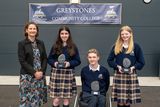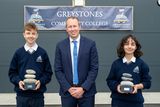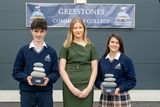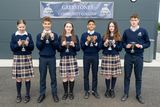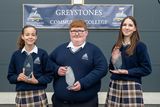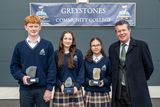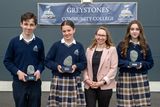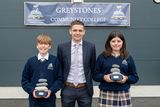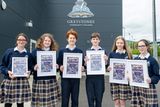 Greystones Community College marked its annual awards day to honour the achievements and success of the students academically and in other areas of school life over the past year.
The awards day, which was streamed live, was an opportunity to acknowledge students' academic achievements but also their contribution to sporting and artistic endeavours and the leadership roles many fulfilled during the year.
The Roll of Honour of Award Winners included the Bunchloch Awards, representing the foundation stones of Greystones Community College. These awards for 'Respect, Excellence and Pride' were presented to three students from each year group who embodied the school's core values.
The Respect Awards were presented by Ms Niamh Williams representing the Parent Leadership Team and the award winners were Maddison Moran, Cael Owens and Jenna Rice. These students were recognised for their positivity, respectful nature and positive interactions will all in the school community. The Excellence Awards were presented by the College Deputy Principal Ms Maria Lynch and the recipients were Elliott Wright, Pola Kedziora and Naomi Wall.
The Pride Awards were presented by the Board of Management Chairperson Cllr Lourda Scott to Peyton Foley, Leo Carrick and Holly Cheevers to acknowledge their can-do attitude and enthusiastic involvement in all aspects of school life.
The Buaic Chloch Awards were presented to the Students of the Year at Greystones Community College. Buaic Chloch translates from Gaeilge as Pinnacle or Peak Stone and the worthy winners for the boys were Jack Deegan, Matthew Ryan and Adam Kopec.
The Buaic Chloch (Students of the Year) for the girls went to Allanah Pappas, Angelica Di Tillio and Sofia Flores.
Achievements in sport were also celebrated and sports awards were presented to the winners from the recent sports day, while accolades in extra-curricular activities were also presented with special mention going to National award winners such as the BT young scientist finalists, Maths Pi Champions, Gaeltacht Scholarship Award winners and National Poetry Aloud winners.
Concluding the awards ceremony, Principal Ruairi Farrell paid tribute to the staff and students of the school: "I am very proud [today] to celebrate all these successes with you, our amazing students, to think how far we have come on this journey and to reflect on all you have accomplished. I am so proud to think about the many exciting adventures, opportunities and successes lie ahead for each and every student here in the years ahead."