Residents say Greystones in dire need of a dynamic, creative hub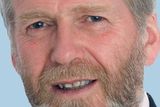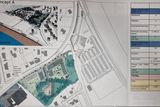 Resident artists in Greystones are seeking a dynamic, creative space that will serve the needs of those involved in the creative arts in the town, as well as having a positive impact on the wellbeing of the wider community in general, Councillor Derek Mitchell told the March Municipal District meeting.
Referring to a motion in the name of Cllr Mitchell and Councillor Stephen Stokes, regarding a "Public cultural and creative artists' studio and multifunctional space for exhibitions in the Mill Road site with the hotel", Cllr Mitchell said: "I would like to see this happen and I think it would fit in well on the hotel site. It could potentially provide a working space that directly develops a cultural tradition and fits in with the hotel."
Pointing to the facilities that artists have access to in Bray, such as the Signal Arts Centre, Cllr Mitchell said that a town the size of Greystones was in real need of a similar space.
In correspondence to Cllr Mitchell, three local artists – Mary A Kelly, David Whittredge and Melissa O Faherty – collectively outlined their vision for such a space.
"As resident artists in Greystones we are acutely aware of the lack of a creative artistic hub in our area. With the ongoing development of housing estates and commercial properties this is a unique opportunity to secure a space for such a facility," they said.
"We envision that this hub would provide for cultural engagement and enrichment for all ages. It could potentially provide a working space that directly develops a cultural tradition in the fastest growing area of County Wicklow," they added.
"We propose a multifunctional space for primarily artistic expression such as workshops, education, an exhibition and gallery facility, creative programming and engagement with the community. There is an increasing need and demand in the area for this kind of facility [which is] currently not available. It would provide a valuable resource for artists and the general public for many arts and crafts disciplines.
"We believe that this will have a positive effect and an added economical benefit for local business overall," they concluded.
Cllr Stokes said he was "delighted" to back the motion, believing "we should be doing everything we can for creative pursuits". Having such a facility in the town, he said, was "vital" and commended Cllr Mitchell for bringing it forward.
Elaborating on the vision for such a space, Councillor Mark Barry said the council needed to be "ambitious" rather than working on the assumption of "build it and they will come".
"We are a growing town," he said, and referring to the burgeoning population of Greystones, in particular the future generations that will thrive in it, added "we're not just building it for today, we're building it for 10, 15 years' time as well."
Greystones Councillors supported the motion and asked that it be included in proposals for the hotel site.