Mother and daughter evicted from house in row over inheritance
INHERITANCE DISPUTE OVER HOME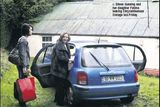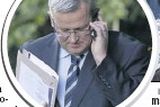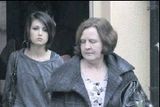 A GREYSTONES mother and daughter were evicted last Friday from a house that has been in their family for generations. Eileen Gunning and her daughter Fatima were forced to leave Chrysanthemum Cottage when a bailiff arrived with an eviction order. The cottage has not been registered in the land registry but was first occupied by the Gunnings in the 1870s when Eileen's grandfather worked as a gardener for the Orpin estate.
It is understood that the property is a contentious aspect of the estate of the late James Gunning, of which solicitor Brian Sherry, who obtained the order, is executor.
Eileen Gunning has one sister, Mary, who lives in Dublin. EILEEN GUNNING and her daughter Fatima held their heads high when they were forced by a bailiff to leave their Greystones home last Friday to present themselves at a homeless shelter in Rathdrum. 'We have nowhere else to go,' said Eileen.
'It's disgusting,' called an angry supporter from outside the cottage gate as friends came to take in the family dogs, Sparky and Holly. Both animals whined and pulled on their leads as they were led away.
Chrysanthemum Cottage, which has never been documented by the land registry, has been home to the Gunning family since the 1800s, when Eileen's grandfather worked as a gardener for the Orpin Estate.
The property is now at the centre of an inheritance dispute and is to be sold in order to properly dispose of the estate of the late James Gunning, according to a letter written by solicitor Brian Sherry, executor of the will. Mr. Sherry had obtained a possession order in the courts to have Ms. Gunning evicted.
Eileen has one sister, Mary, who was not residing at the house.
'I have to get out,' said Eileen, standing dejectedly in her kitchen, as her daughter slowly gathered up some belongings. Mr. Sherry waited in the garden for the defeated pair to leave in their car. 'Now, we have a garda escort,' Eileen announced to her pet canary before striding down the pathway and past waiting photographers in a sudden shower of heavy rain.
'My uniforms are still inside,' said agency nurse Eileen, with a glance back before leaving the property for good.
'You should be ashamed of yourself,' shouted supporter David Kidd to the waiting solicitor. ' To put two girls out on the road like that. It's a disgrace to the world. It makes my heart grieve.'
James Gunning, Eileen's father, died in 1984 and his wife passed away in 2005 when their liquid assets were distributed amongst the beneficiaries. Ownership of the cottage has been in question since then.