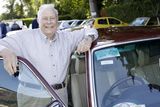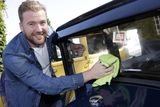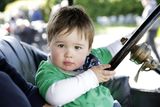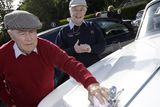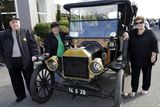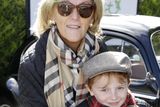 Much-missed Kilmacanogue man Liam Kelly was the forefront of everyone's minds as the vintage run bearing his name took place last weekend.
Organised by the Garden of Ireland Vintage Car Club, the third annual Liam Kelly Memorial Run (and ninth Garden of Ireland Run) set off from the Summerhill House Hotel in Enniskerry on Saturday morning on its tour around the high roads and by-roads of Wicklow.
The run was the club's biggest this year and, in fact, ever, as vintage enthusiasts travelled from Germany, the UK, Northern Ireland and around the country to take part,
More than 80 cars pulled up for the welcome reception Friday night at The Grove Bar in Delgany, where music was provided by Cuillin.
After the run on Saturday, the participants returned to base and later enjoyed an evening meal and music entertainment from Skin the Goat.
The club's Poker Run took place Sunday morning, after which all the cars headed for The Grove Bar in Delgany, where a prize-giving ceremony for both events took place.
Thomas Morgan won Best Pre-War Car with his 1929 Model A, Tommy O'Sullivan won Best Post-War Car with his Triumph 2000 and David Brennan won Best Overall Car with his Ford Pilot.
The club would like to thank all those who assisted in the event and a very special thanks to The North Wicklow Motorcyclists Enthusiasts, the management and staff of the Summerhill House Hotel and to Dinny Doyle for allowing the club to use his premises.