Greystones Community Noticeboard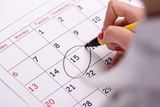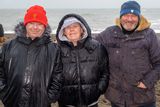 Come to Kilian House Family Centre beside Holy Rosary Church on Wednesday, March 29 (today) from 12.15 p.m. to 2 p.m. to enjoy some homemade soup, sandwiches and cake.
Tea and coffee will also be served. Suggest charity donation: €5.
Everyone is welcome.
Anu
Anu holds one-to-one support clinics regularly in Greystones, which are available by appointment.
A Domestic Violence and Abuse Resource Pack has been developed, which contains information about the specific supports available in Wicklow.
For more information, contact 086 059 7560 or visit anuwicklow.ie.
Bray Women's Refuge can be contacted 24/7 on 01 286 6163.
Table quiz for Open Door
Sugarloaf Lions are holding their first table quiz of 2023 on Thursday, March 30 in Greystones Rugby Club, starting at 8 p.m. Teams of four cost €40.
The table quiz is in aid of Open Door Bray, an activity centre for adults with physical disabilities in the North Wicklow/South Dublin areas. Sugarloaf Lions Club have a long relationship with Open Door, with all funds raised on the night set to support their valuable work.
Come to the table quiz to test your general knowledge, with a fun evening guaranteed.
To book a table at the quiz, or for more information, contact Joe Grennan at 086 8181563 or Mick Lernihan at 086 8121860.
Cancer support
Greystones Cancer Support offers a wide range of supports to people facing a cancer diagnosis and their families.
For more information, contact info@greystonescancersupport.com or call 01 2871601.
IMPACT
This employment initiative provides supports for people with disabilities to secure work, advance their careers or become self-employed.
Supports include mentoring, training, work placements and upskilling.
IMPACT is open to people who live in North Wicklow aged 18 and over who are in receipt of a Disability Allowance.
For more details, call Orla Butler on 01 9633342.
You can also email orlabutler@brayareapartnership.ie or see brayareapartnership.ie.
MABS
Is the cost of living getting too much for you? Help is available.
MABS is offering Money Management talks to all local groups. Please contact MABS at 0818 07 2250 to arrange a talk for your group.
South Leinster Money Advice and Budgeting Service (MABS) is the State's money advice service, guiding people through dealing with debt and support with money management.
The MABS Helpline is open Monday to Friday from 9 a.m. to 8 p.m. See mabs.ie.
Active Retirement
GARA's Friday Coffee Mornings are from 10.30 a.m. on the last Friday of each month at the Kilian Centre.
Other GARA activities: Mondays, 2.30 – 4.30 p.m. Informal Art Group (with guidance). Tuesdays 10.30 – 12.30 p.m. Short Mat Bowling for all. Thursdays 2.30 – 4.15 p.m. Bingo.
GARA provides an opportunity for all to meet old friends and make new ones.
Refugee Council
Useful information for Ukrainians who have come to Ireland is available in both English and Ukrainian on the website iamukrainian.ie.
Resource Centre
Greystones Family Resource Centre (GFRC) Reaches Out would like to reach out to families who need that extra support.
GFRC can link to the families themselves or put them in contact with organisations who help.
The centre also has a focus on domestic violence, and a new outreach clinic with Bray Women's Refuge will be held once a month in Greystones FRC.
Bray Women's Refuge also offers supports to the Greystones community, including safety planning and court accompaniment.
The 24-7 helpline is 01 2866163. GFRC is located at 28 Burnaby Court and can be contacted on 01 255 7528.
St Patrick's Luncheon
The very popular monthly St. Patrick's Soup and Sandwiches Luncheon is held at St Patrick's Church, Church Road, Greystones at 12.30 p.m. to 2 p.m. on each third Tuesday of the month.
Suggested donation of €5 will go to charity.
Come along for fresh, homemade food and meet up with friends, old and new.
Meals on Wheels
Greystones Meals on Wheels operates its service two days a week.
Those who require the service can call 01 2877311.
If you are looking for a way to help out in the community, consider volunteering. Meals on Wheels would like you to get in touch.
Walk for autism
Autism charity AsIAm is holding a 5km woodland walk in Belmont Demesne in Co Wicklow on World Autism Day on Sunday, April 2, at 11 a.m.
The charity is seeking people to join them for the 'Same Chance Walk' to both raise funds for AsIAm and to share a fun day with family and friends.
"As well as the walk, there will also be a variety of family-friendly activities and entertainment. This will include food trucks, music, games and a sensory activity pack.
Family tickets for the Same Chance Walk cost €50 (this includes everyone in the car) and individual tickets cost €25.
See https://asiam.ie/ourevent/same-chance-walk-for-autism-2023/
Community Garden
The Greystones Kilcoole Community Garden is a 100 per cent volunteer operated club located in the Shoreline Leisure Greystones car park. Membership is inclusive and a passion for gardening and a connection with the local community and people is central.
Membership is open to anyone over 18 (€50). Find out more on greystonesgarden.ie.
Jigsaw
Jigsaw wants to make sure that every young person's mental health is valued and supported.
Jigsaw is a service for young people aged 12 to 25 who live, work or go to school in Wicklow.
Any young person going through a difficult time, or someone concerned about them, can get in touch on 01 5240796 or wicklow@jigsaw.ie.
Resources, articles and direct support are available on jigsawonline.ie.
Intervention training
The HSE provides free suicide intervention/prevention training in Wicklow as part of Ireland's national strategy to reduce suicide called Connecting for Life.
If you use either link below, you will find various training options available such as safeTALK, Asist and Understanding Self Harm. Please note, all training is free and for over 18's.
Greystones Youth Café
Greystones Youth Café is open at Coolnagreina, Trafalgar Road on Wednesdays, 3 p.m. to 5 p.m., and Fridays, 7 p.m. to 9 p.m.
Secondary school young people now have a great, safe space to socialise and be around their friends. Hang out, do homework or play games. Table tennis is available.
Russborough House outing
Delgany Thursday Club is holding an outing to Russborough House, Blessington on Thursday, April 13, with the coach leaving Christ Church Delgany at 1.30 p.m.
Cost of trip per person is €30, to include coach and guided house tour. Due to increased cost of coach transport, refreshments will be at participants' expense.
Trip will not proceed without 20 participants.
Booking details available from Peter at 086 8307 644, Violet at 087 7560 153 or John at 086 3566 527.