Bray Community Noticeboard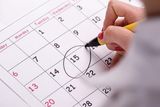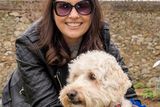 Purple House Cancer Support provides a range of professional support services to people of all ages affected by cancer in Ireland.
It has a wide range of classes and programmes available both in person and remotely through its Purple House at Home Service.
Programmes include Reflexology, Men's Cancer Support Group, Knitting and Crochet, Breast Cancer Support Group, Acupuncture and Yoga.
Purple House also runs support services for children and young adults affected by cancer, including art therapy, sensory and creative therapies, individual counselling, social outings, teenager meet-ups and arts and crafts classes.
For details about the full list of programmes and schedules available, contact Purple House by email at info@purplehouse.ie or see purplehouse.ie.
Helping the vulnerable
A group of people, together with members from Bray Christian Outreach, are in the Methodist Church Hall on Florence Road, Bray every Sunday from 3 p.m. to 4 p.m., serving a hot meal, tea, coffee, sleeping bags and toiletries (when available). to help protect the vulnerable in the Bray community.
Please spread the word.
Refugee Council
Information for Ukrainians who have come to Ireland is available in English and Ukrainian on iamukrainian.ie.
W.H. Five Loaves
Wicklow Homeless Five Loaves drop-in day centre on Main Street, Bray welcomes volunteers from all walks of life.
Volunteers and their contributions are key to our success and without them we would not achieve our objectives.
W.H. Five Loaves promotes the participation of student volunteers and although it is only short term it can be a meaningful experience and provide them with the opportunity to make a positive contribution to the less well-off in our community. Wicklow Homeless Five Loaves believes that everyone has a talent to share, an ear to listen or a service to provide.
More information is available at whfiveloaves.com.
Bridge clubs
Cuala Bridge Club, Dargle Bridge Club and East Coast Bridge Club all play in The Open Door Daycare Centre on Vevay Road. Bray.
Bridge is played every Wednesday, Thursday and Friday night at 7.30 p.m. The centre is wheelchair friendly with plenty of parking available.
If anyone is interested in joining or would like further information about the clubs please ring or send a message to the following numbers Wednesday - Dargle BC, Michael at 087 9480151, Thursday - East Coast BC, Phil at 087 2718505 or Friday Cuala BC, Susan at 087 9485138.
Care and Repair service
CARA (Care and Repair Action) service carries out small jobs such as hedge and grass cutting, minor carpentry, small paint jobs, replacing light bulbs, installing smoke alarms and moving light furniture for older and vulnerable people living in the Bray and North Wicklow areas. The CARA staff will first carry out a home visit survey to assess the work that needs doing – all our staff are Garda vetted and carry BAP ID cards. You only have to pay for the materials used, although we also gratefully accept voluntary donations.
Call CARA on 01 286 6080 or email whsce1@brayareapartnership.ie.
Active Retirement
Bray Active Retirement holds monthly meetings on the first Friday of the month in the Little Flower Hall at 10.30 a.m. Membership is open to retired men and women 50 years and over.
The association offers a range of activities including holidays, creative activities, learning programmes and sporting pursuits and afternoon tea dances, in various locations.
Membership details available at the Good Neighbour Mornings, Little Flower Hall, Holy Redeemer Parish, first Friday of the month 10.30 a.m. (Sept-June).
See www.activeirl.ie or email: helenmangan22@gmail.com or call 086 404 4232.
Men's Shed
Bray Men's Shed is always open to new members. The group meet on Tuesdays and Thursdays in the mornings from around 10 a.m.
To find out more, pop along to its new location on Kilmantain Place. If you can't get there in person, email the group on braymensshed@gmail.com or dermotmcelroy@gmail.com.
Money advice
MABS is offering Money Management talks to all local groups. Please contact Bray MABS on 0818 07 2250. The MABS Helpline is open Monday to Friday from 9 a.m. to 8 p.m.
South Leinster Money Advice and Budgeting Service (MABS) is the State's money advice service, guiding people through dealing with debt and support with money management. MABS has offices at 2 The Boulevard, Quinsboro Road, Bray. See mabs.ie.
​
Open Door
The Open Door Day Centre operates Monday to Friday on Vevay Road, Bray. Open Door provides facilities and activities for adults with physical disabilities as a result of multiple sclerosis, stroke, motor neurone disease, spina bifida, road accidents and others. The purpose-built centre offers easy access to the various activities within the building. The centre also provides carers and their families with a well-deserved break during the week.
For further information, call 01 286 7123 or email info@opendoor.ie. See www.opendoor.ie.
Lakers Volunteers
Lakers supports adults and children with intellectual disabilities. Lakers runs over 60 activities a week for its 400 members, its centre is open six days a week, and is supported by over 160 volunteers. Volunteers are encouraged to take part in training opportunities within Lakers, Special Olympics Ireland and various sports bodies.
If you would like to volunteer, call Andrew​​​​ at 01 2022694 or email info@lakers.ie.
Support
Anu Wicklow is the outreach service of Bray Women's Refuge. Anu provides support and advocacy for survivors of domestic violence, their children, and the community.
Anu says: "We offer support to empower you to make informed and rational decisions about what's best for you, your children and your future."
All of its services are confidential, entirely free of charge and run specifically for residents of County Wicklow. Bray Women's Refuge can be contacted 24/7 on 01 2866163.
Intervention training
The HSE provides free suicide intervention/prevention training in Wicklow as part of Ireland's national strategy to reduce suicide called Connecting for Life.
If you use either link below, you will find various training options available such as safeTALK, Asist and Understanding Self Harm. Please note, all training is free and for over 18's.
For more information, go to bookwhen.com/che or www.nosp.ie/training.
Walk for autism
Autism charity AsIAm is holding a 5km woodland walk in Belmont Demesne in Co Wicklow on World Autism Day on Sunday, April 2, at 11 a.m.
The charity is seeking people to join them for the 'Same Chance Walk' to both raise funds for AsIAm and to share a fun day with family and friends.
"As well as the walk, there will also be a variety of family-friendly activities and entertainment. This will include food trucks, music, games and a sensory activity pack.
Family tickets for the Same Chance Walk cost €50 (this includes everyone in the car) and individual tickets cost €25.
See https://asiam.ie/ourevent/same-chance-walk-for-autism-2023/
​
Bella Voce Ladies Choir
Bella Voce is inviting ladies of all voice ranges to an open evening of singing on Thursday, March 30 at 8 p.m. in Christ Church, Delgany.
An introduction by musical director Frank Kelly will be followed by a sing-along with a break for coffee and cake at 9pm. After the break everyone is welcome to stay and join the rehearsal.
Bella Voce sing a wide variety of songs, including Classical, Jazz, Musical and Pop.
If you like to sing, please come along on the 30th at 8 p.m. and give it a go.
Contact Frank Kelly on 086 4013711.
​
Table quiz
Sugarloaf Lions is holding its first table quiz of 2023 on Thursday, March 30, 2023.
This event will be in aid of Open Door Bray. Open Door is an activity centre for adults with physical disabilities in the North Wicklow/South Dublin areas.
The quiz will be held in Greystones Rugby Club, starting at 8pm. Teams of four cost €40.
To book a table at the quiz, or for more information, please contact Joe Grennan on 086 8181563 or Mick Lernihan on 086 8121860.