Greystones couple help raise €17,700 for Down Syndrome Centre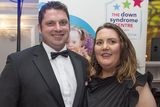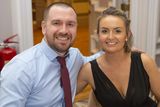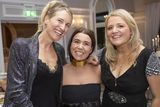 A fundraiser for the Down Syndrome Centre in Sandyford has raised an incredible €17,700.
Held at the Glenview Hotel on Friday evening the fundraiser was organised by Tracy Holmes whose one-year-old son Freddie was born with Down Syndrome in June 2021. Featuring a drinks reception, a magician, raffle, auction, and DJ, the event, according to Tracy, was a great success.
Explaining the importance of the service in Sandyford and how it become an invaluable resource for the family since Freddie's arrival, Tracy said the monies raised would help the centre to continue its work in the community.
"The Down Syndrome Centre doesn't get any government funding, it relies totally on fundraisers to keep it going. It works with children and the families of children with Down Syndrome and runs groups for parents. It offers therapy for children, including occupational therapy (OT), speech and language, and professional physiotherapy, all at a subsidised rate."
Set up by a family who have Down Syndrome children of their own, the centre has over 300 service users and seeks to "create a centre dedicated to providing support and services to families and carers of people with Down syndrome; helping them to reach their full potential and creating a brighter future".
Meanwhile, after a incredibly difficult start to his young life, which included a year spent in hospital, Tracy said her young son is now doing much better.
"Freddie is doing really good, he's been home with us since last summer and he's really thriving at the moment."