From Wicklow to Bristol and back as Alex McGettigan takes top post at new Dublin steakhouse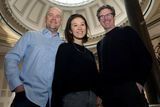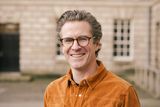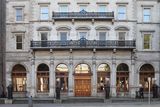 A Bray businessman has been appointed to take over Hawksmoor, one of London's best-loved restaurants and currently second in the 'World's Best Steak Restaurants', when it opens its doors in Dublin this summer.
The restaurant will be moving into the beautiful building formerly occupied by National Bank, on 34 College Green, with Alex McGettigan overseeing the operations as General Manager; coincidentally, Alex's uncle worked in the same building when it was the National Bank.
Alex started his career with Hawksmoor when he joined as a waiter and bartender in Hawksmoor Seven Dials in London. Now, in his twelfth year working with Hawksmoor, he is taking the reins of their new Dublin restaurant.
Alex was initially pursuing a career as an actor after completing drama school and continued auditioning and accepting roles after beginning work with Hawksmoor. However, as the appetite for steaks from ethically reared cattle grew, so did Alex's desire for career development and progression. As a result, Alex took on his first General Manager role in 2018 in Hawksmoor at Knightsbridge, much like every General Manager at Hawksmoor who has been promoted from within.
Hawksmoor is the only hospitality company featured in the annual Best Companies to Work For list every year for the past decade. The company has also recently become carbon neutral, planning to be Net Zero by 2030.
In addition, the group has been awarded the maximum 3* rating for 12 years by the Sustainable Restaurant Association. It is a certified B Corporation, a leader in the global movement for an inclusive, equitable, and regenerative economy.
Born in Bray but raised in Bristol, Alex is settling down in Wicklow, where he has many connections in the area, with extended family in Bray and Greystones.
"My dad moved his young family from Bray to Bristol for a two-year work contract," Alex said. "That was 40 years ago, and he's still there. So here I am, making a move in reverse — mirroring my dad by moving my young girls from London back to Bray to open Hawksmoor Dublin. So come find me in 40 years and see where I've ended up!"