Coláiste Ráithín in Bray goes old school to raise funds for Lakers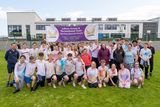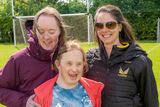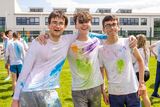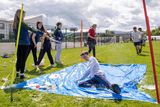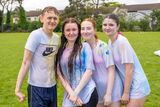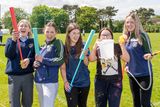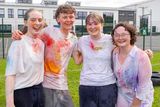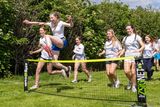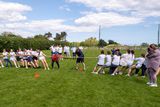 Coláiste Ráithín's Transition Year students had some old-fashioned fun for their second annual fundraiser for local concerns, with Lakers chosen as this year's charity.
Lakers is a social and recreational club which caters for just under 380 adults and children with an intellectual disability. And Jessica Ní Cheallaigh, a student in Coláiste Ráithín, suggested they would be very worthy recipients of some additional funds after she had taken time to volunteer at the centre during the year.
There is also another link between Coláiste Ráithín and Lakers, as the school was once based on the Florence Road, in the same building where Lakers are now located.
The fundraising event was made up of some traditional events, and the staff and students gathered on Monday afternoon, May 15, for a fun-filled affair with old-school street games, an obstacle course and a colour dash, which ended with another old-school staple, a water fight.
The event took place on the school pitch and the students of Coláiste Ráithín were delighted to welcome members from Lakers to take part in the fun. And, not content with the water fight, the students finished off the day with a dip in the sea.
The school has surpassed its €500 target, but you can still donate by going to: idonate.ie/fundraiser/colaisteraithin