Call to speed up roll-out of 'game changer' bus routes to serve Bray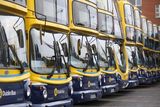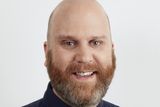 Labour Party Bray West Representative Ian McGahon is calling for the National Transport Authority to make a firm commitment to delivering changes to bus routes in Bray, which were promised as part of the Bus Connects project to become operational by mid-2023.
Among the services, a new bus route, L14, would take in the full Southern Cross Road, Putland Road, Meath Road, Strand Road, DART station and out to Palermo. The L15 would come on stream to serve a route directly from Bray to Enniskerry, without diverting to Palermo.
Also in the plans was a loop service to link Newtownmountkennedy to Kilcoole and Greystones. While new routes called L1 and L2 would link Greystones, Newcastle, Kilcoole, and Newtownmountkennedy. A feeder bus L12 was also mooted to take passengers from the current Ballywaltrim/Southern Cross Terminus to Bray DART station.
Speaking regarding the delays to the much-needed routes, Mr McGahon said: "In November 2020, the National Transport Authority announced a complete revamp across all bus routes in the Dublin area, including a brand-new round-Bray public bus route called the L14, which planned to take in the entire Southern Cross Road, Vevay Road, Putland Road, Meath Road, out to Palermo and back to Southern Cross Road via Strand Road, as well as decoupling the bus from Palermo to Enniskerry.
"These proposed bus changes will mean greatly enhanced public transport for Bray and need to be fully introduced as soon as possible.
"Since this service was announced in 2020, myself and my colleague, Councillor Anne Ferris, have been in regular contact with the National Transport Authority to get updates on when it will be introduced.
Regarding, the L14, Mr McGahon said it was the one most needed to serve the burgeoning communities of Bray.
"They have given several start dates of 'Quarter 2 in 2023', and 'latter part of 2023'. They have recently indicated the proposed new route will not now begin until 'Quarter 1, 2024'," he said.
"This new bus route is badly needed," he added. "The Southern Cross Road has considerably changed since 2018, with the opening of the new Supervalu shop, many extra new houses and apartments and access to other housing estates beside the Supervalu site. It needs this route.
"The current 185 route has to divert every bus from Enniskerry. This diversion needs to end while still keeping the bus route to Palermo. The new bus route has been called a 'game changer' by Go Ahead Ireland. They are correct. It will open up access to leisure and cultural options for people from Little Bray, such as Bray Beach, Kilruddery and Shoreline, as well as opening up access to school transport and access to Bray town centre for many too.
"This flip-flopping of the National Transport Authority must end. I am officially calling for the National Transport Authority to now make their latest announced date of Quarter 1 in 2024 an official firm commitment to begin the new L14 Bus Route," he added.