Bray art exhibition by artist Nina Ruminska currently under way at Signal Arts Centre
Click on the photo below to open a gallery of images from the opening night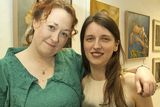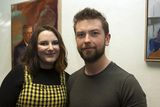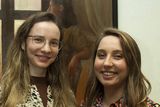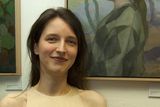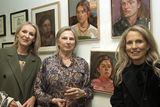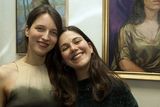 Polish painter Nina Rumińska brings what can best be described as some contemplative moments of mindfulness through her work, which is on display currently at the Signal Arts Centre, in Bray.
Born in Toruń, in northern Poland, Nina studied at the Florence Academy of Classical Art in Italy, and later settled in County Monaghan, an area, whose 'stony grey soil' has provided much inspiration for artists and poets, as we know.
Her subject matter, she says, is "a human in melancholic, thinking state" but the sadness belies the beauty, as she depicts people in "neutral, relaxed poses".
"I like painting from life," Nina says. "In the world of constant rush, instant messaging and stress I cherish the time I can spend with my sitter, allowing them to have a moment of calm and self-reflection. Inspired by 19th century Polish art, I intend my paintings to be expressive, have a strong character and deep psychology."
Outside of Now, the title of her latest exhibition, emphasises the need for calm and stillness, her portraits a representation of a mind in a deep-thinking state. Nina believes that focusing on the present can be a remedy to all the uncertainty and anxiety we encounter every day. However, instead of being here and now, we often end up either replaying past events or making checklists for the future.
Her paintings then, can be viewed as an antidote to the stresses and strains of modern life. If you wish to indulge in some moments of calm, her exhibition runs until Sunday, April 2.
​