Bray Adult Education Centre exhibits a year of artistic inspiration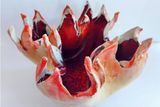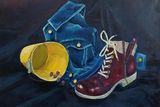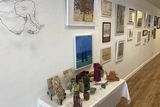 The Signal Arts Centre is hosting a year's worth of incredible work by Bray Adult Education Centre's students, as it brings its annual exhibition into the public realm with a hugely varied collection.
The exhibition is a selection of artwork created by first- and second-year art groups from the Employability Skills in Art, Craft and Design and the Creative Craft (Art, Crafts and Design) courses.
'ArtFX' reflects the students' personal journeys through the various art disciplines over the last year at the Bray centre and the work captures a wide range of diverse themes. Using art and design elements, the students learn to explore their creative voice.
 The work embraces a vibrant range of mixed media pieces, including mosaics, printmaking, painting, drawing, textile art, felt-making, fabric printing and ceramics, wood, sculpture and mixed media.
The use of colour, texture, surface pattern and form, play an integral role in individual self-expression. 
The majority of the centre's artists come from Bray and the surrounding areas and their work demonstrates the "courage to learn, discover and explore".
Bray Adult Education Centre (BAEC) provides the chance for students to acquire a wide range of nationally recognised qualifications and thereby improve their employment opportunities.
The staff in Bray Adult Education Centre have many years experience working with adults, who in some cases are returning to education for the first time in decades. Students are offered a supportive and welcoming environment, drawing support from one another .
Adults who register for full-time study are funded through the Vocational Training Opportunities Scheme (VTOS), and are entitled to a two-year placement. Part-time courses are funded through the Back to Education Initiative (BTEI) programme.
ArtFX runs at the Signal Arts Centre, Bray, until Sunday, May 28
For more information on courses at the Bray Adult Education Centre, go to: baec.ie