Bray active retirement group share the joy of painting at exhibit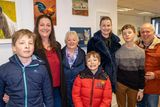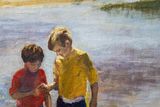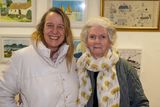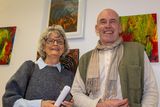 The members of the Bray Active Retirement Association (BARA) have launched an exhibition of art which they showcased at the Signal Arts Centre earlier this month. Featuring a selection of works, including seascapes, animal portraits, and scenes inspired by the local area, the exhibition was well-received by attendees at the official launch.
The Bray Active Retirement art group meets weekly to share, stay connected and inspire one another with art. The focus at these meetings is on relaxation and the interchange of ideas and creativity.
These combined elements are reflected in the diversity of their resulting art. The group works in different media including oils, watercolour, acrylic and pencil. "The joy of painting is reflected in the art on display here today and we look forward to sharing this with others," the group said.
Membership is open to retired men and women 50 years and over.
Contact brayactiveretirement@gmail.com