Blow for Bray diners as Maison Moli joins seafront restaurant closure list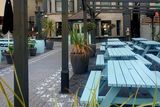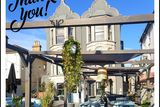 Another one of Bray seafront's beloved restaurants, Maison Moli, has closed its doors, with an announcement made just days before its final service and well ahead of a scheduled closure in July.
Having started life on Florence Road as a cafe serving legendary breakfasts, it went on to become an award-winning eatery, before relocating to the former Jim Doyle's pub, on Strand Road, in the summer of 2021.
Maison Moli was awarded 'Best Hospitality Venue' by Bray and District Chamber at its Endeavour Awards and the business even adapted well to the Covid lockdowns by opening an outdoor area at Bray Golf Club.
In a post of the restaurant's Facebook page, the proprietors said: "As all of our staff and most of our customers are aware, back in January we made a very difficult decision to plan for the closure of Maison moli in July. An opportunity has now presented itself to move this date forward. Maison moli will cease trading this coming Sunday, the 21st [of May].
"Recent months have been extremely challenging but we have been heartened by the support of our loyal staff and our amazing customers. Maison moli has had the privilege to be part of sharing many family events and occasions and for all of your custom we will be eternally grateful.
"We would like to wish the new occupiers every success in their new venture and hope that you will support them as you did us. Please do drop in this week to have your final favourite dish and say goodbye to all of us and don't forget to redeem those vouchers.
"Again thank you and all of our amazing team from the bottom of our hearts. Keira & Ros xxx"
There followed an outpouring of good wishes from loyal customers, with one commenting on the "delicious breakfasts, brunches" adding they "will miss your French toast".
Another wrote: "What a loss. Just amazing food and service. So sad to see you go."
It comes as lovers of Italian food in Bray were dealt a blow after the town's most authentic Italian restaurant announced it is to close its doors on May 28.
With its distinctive pergola, Ripasso, located just on the seafront at Albert Avenue, proved hugely popular with its fresh Italian food and extensive menu. Sadly, the restaurant – which prided itself on food and wine from the Liguria region, in the North West of Italy – had not been able to tough out the hard times.