Wexford group keeps it green over St Patrick's weekend by removing 220kg of rubbish from local beach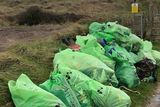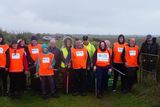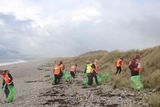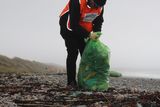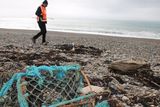 Maria Pepper
Wexford People
Tomhaggard Clean Coasts group in County Wexford collected over 30 bags of litter weighing 220kg during a spring clean-up at Ballyteigue Burrow in Kilmore Quay over the St Patrick's bank holiday weekend.
The group tackled a tricky section of the Burrow which is difficult to reach and the operation involved transporting participants down an off-road lane known locally as Furlong's Road.
There was a great turn-out for the clean-up, with the group welcoming many new members who registered at the Clean Coasts Roadshow in Kilmore Quay earlier this month.
In a recycling trial as part of the beach clean, Tomhaggard Clean Coasts Group separated out discarded glass and lobster pots to reduce the amount of waste sent to landfill, resulting in a reduction of approximately 12% with 15kg of glass and one lobster pot weighing 12kg recycled.
The initiative is in line with this year's National Spring Clean focus on raising awareness of how a circular economy model will reduce litter and the impact on climate change by keeping resources in use for as long as possible.
Last year, 35% of all waste collected during the National Spring Clean was recycled, with recyclable waste bags providing to participating groups.
Tomhaggard Clean Coasts group has a second National Spring Clean event scheduled for 6.30 pm on Easter Monday, April 10 when they hope to return to the same section of beach as a lot of work remains to be done there.
There is still time for communities in County Wexford to sign up for the National Spring Clean to help make global difference through local action. To register to be part of Ireland's largest anti-litter campaign, visit www.nationalspringclean.org.