Wexford entrants for Leinster Scór na nÓg confirmed after hotly contested county final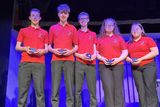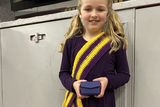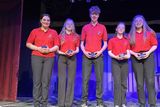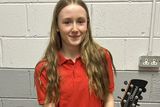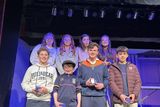 Simon Bourke
Wexford People
The musicians who will represent Wexford in the Leinster semi-finals of Scór na nÓg Final have been decided following a hotly contested county final in Clonroche Hall. First on stage were the solo-singers; Kate O' Donoghue entertained the audience with My Belfast Love. Ellis O'Donohoe performed Ellis Island, Róisín Wall played guitar and sang Cragie Hill, while Kilmore's Matilda Rowe performed The Fields of Athenry.
Róisín Wall was chosen by the judges and proceeds to the Leinster semis which take place next week.
The next competition of the night was recitation. Harry Murphy and Isabelle Mahon represented Bannow Ballymitty with distinction but a "wonderful performance" by Mia Byrne from Naomh Éanna secured her place in Leinster and the crown of Wexford champion. The Ballad Group competition was contested by Naomh Éanna and two teams from Bannow Balymitty. Evan O'Grady, Sophie Wickham, Róisín Wall, Kayleigh Walker and Aoibhe Reville represented Bannow Ballmitty and were victorious on the night
The Music Group competition saw Naomh Éanna, Réalt na Mara and two groups from Bannow Ballymitty taking to the stage. Bannow Ballymitty's Evan O'Grady, Ciara Colfer, Róisín Wall and Tommy and Joe Murphy were victorious on the night. St. Patrick's Ballyhogue who won both the Novelty Act and Set Dancing.
All performers were congratulated by judges and wished the best of luck in representing Wexford in the Leinster heats.