Wexford councillor dubbed 'Dr Phil' as he urges a man to remain in a relationship to avoid becoming homeless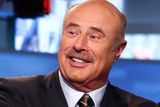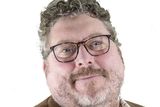 Pádraig Byrne
Wexford People
A Wexford county councillor has been compared to American TV host and psychologist Dr Phil, after advising a young constituent against breaking up with his partner due to the risk of becoming homeless.
Aontú councillor Jim Codd might not have his own reality TV show just yet, but a few eyebrows were raised and his colleagues in the council chamber branded him "Dr Phil" after hearing of the unusual relationship advice he was doling out.
"A local lad rang me and told me he was breaking up with the woman," Cllr Codd recounted at the March meeting of Wexford County Council. "He was wanting to know could I get him a house in the area. I told him 'you're not breaking up with her'.
"I told him to get back with her and repair the relationship because there's no chance of him getting a house in the local area. That's where we're at."
Cllr Codd's colleague from the Rosslare Municipal District Cllr Ger Carthy couldn't resist piping up: "There he is now. Dr Phil. Giving out relationship advice and everything now."
A regular speaker in the council chambers on the topic of housing, Cllr Codd often hits out at the lack of available housing, particularly in rural areas across Co Wexford.
"I've spent years working with young people in my role as a secondary school teacher," he said. "I regularly ask the youngsters, 'what's your ambition in life? What are your goals?' Many of them simply said to me 'to own a house'. I find that very sad that owning a home has become this unattainable goal.
"I have a homeless man texting me right now as we're speaking, who's out in that rain since 9 a.m. and won't get a bed until 9 p.m.," he added. "He says in the message to me here that he's 'mentally and physically drained' and he doesn't know what to do. These are the realities that we're facing."