Wexford councillor calls for separate designated areas for sale of lotto tickets and scratch cards
Sinn Féin councillor Davy Hynes wants to see lotto tickets sold in a cordoned off area in shops similar to alcohol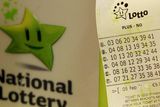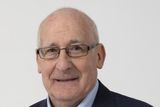 Pádraig Byrne
Wexford People
A Wexford councillor is calling for the government to introduce legislation which would require shops and supermarkets to have lottery tickets and scratch cards for sale in a special cordoned off area, similar to the laws introduced around the sale of alcohol back in 2020.
Sinn Féin councillor Davy Hynes says that he has already spoken to Wexford Minister of State for Law Reform James Browne on the subject.
In a motion put before the March meeting of Wexford County Council, Cllr Hynes called for "supermarkets and other retail outlets to ensure that National Lottery tickets and scratch cards be displayed at a separate designated area (similar to the alcoholic drinks area) and end the present situation where they are displayed at check-outs.
"There are many people who have a gambling problem who find these a trigger and it encourages these vulnerable people to buy tickets in the vain hope of winning."
Cllr Hynes said that there would be a lot of lobbying from the National Lottery and other stakeholders to avoid this situation, but he feels it's an important one to pursue and he received the unanimous backing of his colleagues in the chamber.
"I know of one woman in town here who has a terrible problem with it," he said after the meeting. "She's spending a fortune on these things, money she doesn't have. They're there right in front of your face every time you go into a supermarket. It just shouldn't be allowed."