Wexford artist and sheep farmer Orla Barry getting ready to premiere exciting new artwork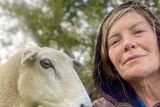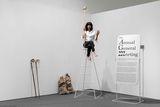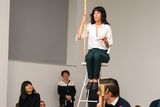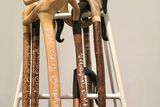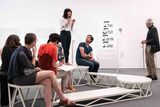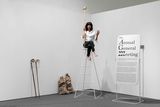 Maria Pepper
Wexford People
Wexford artist and college lecturer Orla Barry has drawn on her background as a sheep farmer to create a new live artwork which will be performed at Wexford Arts Centre in June before embarking on a tour of other venues.
"SPIN SPIN SCHEHERAZADE" blends autobiography, fiction and oral history to create a humorous and passionate monologue about the intersection of man and animal and the artist's own interactions with the land and farming. It reflects on the modern culture of disconnection from the natural world and the boundaries between art and everyday rural life.
Written and directed by Barry, it will be performed by her longstanding collaborator, the Brussels-based dancer and choreographer Einat Tuchan in the Arts Centre on Wednesday, June 7 at 8.30pm, Thursday and Friday, June 8 and 9 at 6pm and Saturday, June 10 at 3pm and will tour to the Crawford Art Gallery in association with Cork Midsummer Festival, and Temple Bar Gallery + Studios in association with Dublin Theatre Festival.
"SPIN SPIN SCHEHERAZADE" started development in 2017 as a follow-up research project to Barry's ''Breaking Rainbows", when she and and Tuchman undertook workshops fictionalising stories written in a farm diary in order to explore the poetry of farming, gender and the physicality of both language and nature.
Together, they processed these stories of art and the rural everyday through discussion and repetition. Barry aimed to reflect on the primal, poetic, and unpredictable bond with the natural world and how that relates to art and current ecological issues.
Combining the life of a visual artist and shepherd, Barry lives and works in her native Duncormick, where she runs a successful pedigree Lleyn sheep flock alongside her art practice. She is a part-time lecturer in the SETU school of art and design in Wexford. She previously lived in Holland and Belgium for 18 years.
She produces cross-over works blending text, narrative performance and visual art that inhabit a space between theatre and gallery and has exhibited and performed widely, including in the Irish Museum of Modern Art, the Tate Modern in London, De Appel, Amsterdam and in various venues in Brussels.
Funded by the Arts Council of Ireland, "SPIN SPIN SCHEHERAZADE" was commissioned by MuZee, Oostend and EVA International, supported by KAAI Theater and Wexford Arts Centre and produced with design assistance from Tanad Aaron, Lutect Mauger and Adrian Doyle.
To book tickets contact the box office at Wexford Arts Centre.