Wexford actress Charlie Murphy talks candidly about 'empowering' experience of filming BDSM sex scenes in new Netflix series Obsession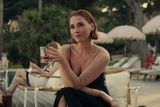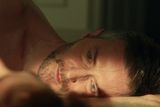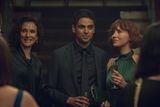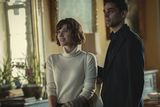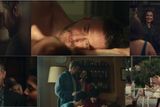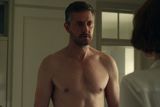 Maria Pepper
Wexford People
Wexford actress Charlie Murphy (34) who has a starring role in the new Netflix erotic thriller Obsession has talked candidly about the experience of filming bondage and sado-masochistic sex scenes in the limited series based on the Josephine Hart novella Damage.
The four-part drama which will be released on April 13, centres on a dangerous, passionate and all-consuming affair between the enigmatic Anna Barton, played by Murphy and her fiance's father William, a successful surgeon, which brings devastating consequences for the whole family.
The Enniscorthy-born actress who has enjoyed major roles in Halo, Peaky Blinders, Happy Valley and Love/Hate appears alongside the English actor Richard Armitage (The Hobbit, Stay Close and The Stranger) as William; Rish Shah (Ms Marvel, Strangers) as Anna's fiance Jay, and Indira Varma (This Way Up,Obi Wan Kenobi) as William's wife Ingrid.
The contemporary adaptation of the novel was written by the feminist playwright Morgan Lloyd Malcolm with Benji Walters as an additional writer, and the series is directed by Glenn Leyburn and Lisa Barros D'Sa, with producers Moonage Pictures and Gaumont UK.
In the 1991 book, the story is told from a man's viewpoint, with Anna portrayed as a vamp who comes into the family and blows everything up but in pitching the new version, Malcolm set out to dig deeper into the character of Anna and why she behaves the way she does.
The obsessive connection between the two main characters is built through a succession of sex scenes. During filming in the UK and France, the directors and intimacy coordinator Adelaide Waldrop worked meticulously with the actors to ensure that they felt comfortable and safe.
The Wexford actress said she was fascinated by Hart's novel and by the movie version, starring Juliette Binoche and Jeremy Irons, that quickly followed in 1992, but from the start, she was delighted to know that Obsession was going to be a different kind of story, firmly set in 2023.
"I actually remember some stunning moments from the movie and it was great to have the book there during the early rehearsal period but the writer Morgan Lloyd Malcolm had really done something very different with the material. It was quite a revelation.
"While the original book and film were told through the voice of a male protagonist, this version, written by a woman and co-directed by a woman, with a female intimacy coordinator on board, was to give at least equal weight to the female perspective.
"It was going to be so much more empowering to my character Anna Barton. I read the script and thought 'oh my god, 100 per cent yes to this'. And I couldn't have been more right. It was the most dynamic and fun role I could ever have imagined."
Murphy said her character is a beautiful but damaged young woman living a dangerous, double life. "On the one hand she's desperately looking for normality to anchor and heal her and that's what she gets from Jay but the destructive side seeks out danger and annihilation and that's what William represents."
Obsession is as much a psychological study of damage as an erotic thriller, delving into the events that formed Anna, she said. "Anna experienced trauma in her childhood and was not protected by her mother (played by Marion Bailey). On the surface, she appears to be very cool, very in control. She thinks she's keeping all the plates spinning and doesn't need to rely on anyone but herself.
"But beneath the veneer she's terribly broken by the things that have happened in her background. And as she remarks in the drama 'damaged people are dangerous'".
Her need to control the chaos of her childhood spills into her affair with William and their encounters increasingly involve BDSM (Bondage, Dominance, Sado-Masochistic) sex.
"Anna is the dominant submissive in the relationship and it's incredibly important that she's the one who sets the rules. She appears to give him the reins but she also lets him know exactly what the boundaries are and she is diligent and vigilant about it. How often to you see women on screen in control of the sex. It was so empowering," said Murphy.
"William is like a child understanding it for the first time. But it's like a drug and after that first hit, he just wants more and more."
The irresistible compulsion between the pair is charted through numerous sex scenes with each one being " a different kind of dance that showed how the obsession was growing. We played it so the physical act matched what was happening psychologically."
In the wrong hands, the sex scenes could have felt exploitative, according to Murphy. "But the atmosphere and the prep and safety net provided by our directors and intimacy coach were just fantastic.
"Richard and I had two weeks of filming the intimate scenes and fortunately we didn't start off with them but were allowed to get to know each other first and to have a real laugh together, which is essential.
"People imagine that chemistry between actors is all about physical attraction but what it's really about is the ability to feel playful and at ease with that person and Richard and I had that in spades.
"Lisa worked with Adelaide to really look at the intimate psychology of those scenes. Adelaide then went on to choreograph them in minute detail – almost like a stunt coordinator – while also talking about the thought processes William and Anna were experiencing.
"It was different to any experience I've had before. Quite honestly, working with two amazing woman like Lisa and Adelaide has now set a standard for me that I wouldn't want to go below ever again when it comes to filming scenes like these."
Before Obsession, she might have been "terrified" at the prospect of the intimate scenes, but by the time it came to filming, she wasn't even nervous, she said. "It was like the first night of a play where you're just completely ready."
"I might also have needed to watch the finished drama from behind the sofa, if I managed to watch it at all.
"But on this occasion, I was able to watch it all and to feel extremely proud of the hard work and the care that had gone into every elements of what we put on the screen. It was pretty joyful for me."
Murphy who worked with costume designer Keith Madden on Anna's look, kept some mementos of her role in the Netflix series.
"We wanted to reflect the emotional and physical double life she was leading through her clothes and she dresses quite differently for each. With Jay, she appears more conventional, with William, she's a vision in Armani and Gucci. I kept one or two of the dresses. They're beautiful keepsakes."
Her co-star Richard presented her with a unique gift as a reminder of their work together. To mark the end of filming, he secretly bought her the beautiful Italian chandelier that hangs in the sparsely stylish London flat where William and Anna have so many of their assignations.
"I had told him I loved it and when filming finished, he gave it to me."
In the same apartment was an ink and water artwork commissioned by the directors following a conversation they had with the actress early in the filming process.
"I said she felt to me like ink in the landscape, a person with the ability to blemish and leave an impression on everything she touched. It was a beautiful collaboration for them to have gone to so much trouble to recall that conversation."
Glenn and Lisa gave her with the picture as a parting gift and it now hands on her wall. I'll never look at it without remembering Anna", she said.