See inside the Wexford bar closed for a decade now brought back to life as a gastro pub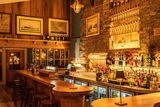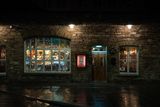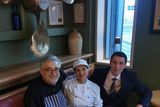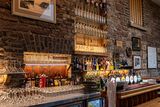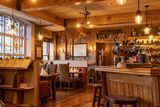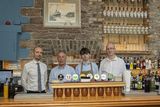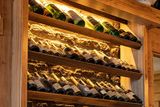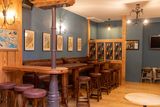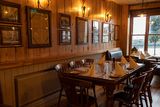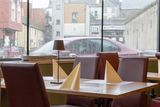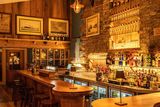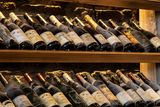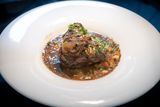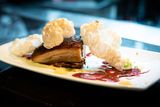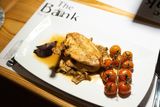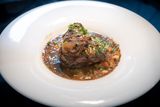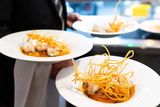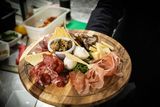 Maria Pepper
Wexford People
The former Asple's bar on Crescent Quay in Wexford which has been closed for the past 10 years, has reopened as a gastro pub.
Owned by Barkers (Wexford) Ltd and trading as The Bank, the stylish new addition to the town's hospitality venues is located in what was an adjunct to the original Bank of Ireland building opened in 1829 and purchased the by well-known Wexford chartered accountant and businessman Denis Asple in 1989.
The owners have assembled an experienced team of staff to run the pub which seats up 150 people between the bar and a nautical-themed dining room, the latter located in a domed extension at Crescent Quay car park, with a private dining room available for special gatherings.
The Bank manager is Frenchman Jean Ionesco, who managed the Emerald Gardens restaurant in Wexford for the past 12 years. Jean has been living and working in Ireland for the past 23 years and is married to Wexford woman Deirdre Fanning of Rocklands.
The head chef is Antonio Luongo, owner with his wife Marinella of the Italian restaurant Donna Marina in South Main Street, which is now up for sale. Marinella has also come on board as The Bank's pastry chef.
"We decided to accept this offer. I knew Jean because he has been one of my most loyal customers since I started to cook in Wexford 16 years ago", said Antonio.
"I am 61 but with this new adventure, I feel like I'm 37 which is the age I was when I came to Dublin as head chef in the Bellissimo Italian restaurant in Wicklow Street.
"The menu here will feature food of European influence, using local produce. The description of gastro pub will give us a chance to change the menu every week, to give our customers a new experience every time they come."
The maitre'd and sommelier is Lee Ford, formerly of 10 West Bistro who said: "It's lovely to see something that was dead for so long being brought back to life again. I'm very excited. I think it could well be the new Wexford hub".
"I don't know how many times I've heard people asking what was going to go into the building."
Asple's pub, as it was known (although there was never a name over the door) opened in 1994 and was a popular venue for many years until it was leased to new management in 2010 and traded as Jazzy B's for a time.
The premises was eventually closed for renovations and now after a delayed period which was extended even further by Covid, it reopened to the public on Wednesday following refurbishments.
Many of the original features were restored and retained, including stained glass windows and what was once an outside stone wall dating back to the mid-1800s as the backdrop to the bar, along with enhancements to bring more natural light in. A butcher's block from the 1700's, with the cleaver marks still visible, serves as a long dining table.
Dusty bottles of wine found in the attic, with labels from the late 1990s and early 2000s, are now displayed on a feature wall.
The Bank is currently opening from Wednesday to Sunday, serving food all day, starting with coffee in the morning, a lunch menu until 2.30pm, bar food in the afternoon until 5pm and an a la carte dinner menu in the evening until 9pm.
"It's a smart casual venue with good food, good service and reasonably priced. All you hear about is the cost of living crisis. it's very important for people to be able to enjoy a meal and a drink out without having to re-mortgage the house", said Jean.
In relation to future plans, he said: "We would like to learn how to walk before we run. This is a marathon, not a sprint. We want to be able able to adjust, change and fix things."
Head barman Pat Kinsella, who started his 40-year career in the hospitality industry in the former Bake House in Carne at the age of 12 and has previously worked in the Lobster Pot and Spice Restaurant said it is "fantastic" to see the premises reopening.
"I remember it well from before. It was 'the' place to go", said Pat.
Fellow head barman Kevin Byrne also brings a wealth of experience having previously worked in the Lobster Pot and Cistin Eile.
The reopening of the building is the latest chapter in the rich history of the Crescent where cargo and passenger vessels docked for hundreds of years and where, in 1963, President John F Kennedy laid a wreath at the US-gifted statue of Commodore John Barry, founder of the American Navy, who went to sea as a cabin boy on a merchant ship from the dock in the 1750s.