Emergency migrant centre opening at Slaney Manor in Wexford will accommodate up to 213 people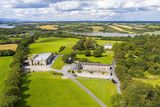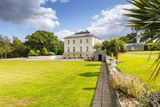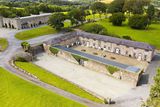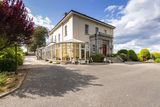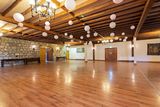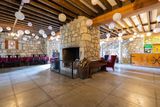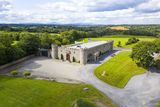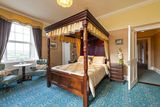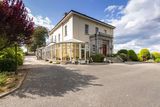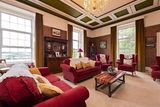 Maria Pepper
Wexford People
A maximum of 213 people comprising families and adult females will be accommodated in 58 rooms in Slaney Manor in Barntown, Wexford which is due to open as a migrant centre after the property was purchased recently by Dublin company Brighton Capital Limited for a figure in excess of €2 million.
In a briefing document for public representatives which was issued on Wednesday to Wexford Sinn Féin TD Johnny Mythen, the Department of Children, Equality, Disability, Integration and Youth outlined operating details for the Wexford centre which will provide temporary emergency accommodation for International Protection Applicants (IPAs).
The document dated May 9 follows public concern expressed earlier this week by members of the Barntown community, backed by Sinn Féin councillor Tom Forde, about a lack of advance information locally in relation to the proposed development.
The Department confirmed that a 12-month contract has been offered to the provider but said it was not possible to say with certainty what the length of stay will be for residents, having regard to the large number of IP applicants arriving in Ireland and the scarcity of alternative accommodation.
Slaney Manor which incorporates a 19th century house, a restored castle banqueting hall and courtyard accommodation is set on 38 acres of grounds and was formerly used as a large wedding venue and guest house.
As a re-purposed migrant centre, it will provide 52 family rooms, including two for people with severe mobility impairment, and six large rooms for adult females. There will be communal lounges for relaxation.
Toilets and showers are a mix of en-suite and communal and each shower and toilet is partitioned for privacy.
Each resident will have their own lockable bedroom, access to a common room and front door keys for 24-hour access.
Residents will be provided with shop vouchers and refreshment stations will be available 24 hours a day. Each resident will have toiletries and other essentials replenished weekly.
The centre will have access to high speed fibre Wi-Fi while fire alarms, fire-fighting equipment and security cameras are fitted throughout the common walking areas. Play and sports facilities are being installed.
The 38 acres of private parkland surrounding the house, including an orchard and a small donkey sanctuary, which are in the ownership of the provider, will be available for the use of residents.
According to the Department, residents will be invited to grow their own organic vegetables on allocated allotments on request, with each allotment being the responsibility of the resident.
Rooms will be available for Government department and local authority representatives to meet with residents about welfare matters.
The new owners of Slaney Manor are Brighton Capital Limited, with an address in Fitzwilliam Square, Dublin, which was set up in April 2018.
A management company has been appointed to operate the facility, with staff on site 24 hours a day and a manager and/or security staff on the premises at all times. The management team are currently engaged in similar centres around the country.
In relation to community engagement, the Department said the emergency nature of the response required means that advance communications are not as comprehensive or as early as officials would like.
It said an effort has been made to notify public representatives and State agencies in advance and Wexford County Council has been made aware of the use of Slaney Manor.
Wexford councillor Tom Forde noted that the briefing document is dated May 9 and asked why it took two weeks for it to be released.
He questioned why Wexford County Council officials claimed they didn't know anything about the proposed centre when he contacted them after receiving requests for information from local people, yet the Department had said the local authority was informed.
"The Department is saying one thing and the Council is saying another. There is a mistruth there somewhere. We need clarity on that because we have to prevent this situation from recurring in the future.
"I would presume Wexford County Council has received the same document, yet I still haven't received any information from the Council. I think that is also very disappointing.
"I believe we should be very supportive of anyone fleeing from war or persecution but at the same time it is understandable that local people may have some genuine concerns and we should have a system of communication in place.
"I think it's important that every effort is made to encourage the integration of International Protection Applicants but when there is a lack of information it hinders that process."
The Department of Children said the provider at Slaney Manor has undertaken to work with all parties to support the successful integration of residents.
It said emergency centres like Slaney Manor have been opened in 140 accommodation locations in 23 counties since January 2022, adding that emergency accommodation options must be considered to prevent homelessness for the unprecedented numbers of people arriving in Ireland seeking international protection.
Residents will be provided with PPS numbers through the Department of Social Protection with International Protection Applicants eligible to work from six months after their arrival in Ireland. Most of the residents in Slaney Manor will be new arrivals.
They will be entitled to medical cards and will be able to access mainstream health care through the GP service, primary care and emergency services.
Residents will be able to avail of English language classes through the Waterford Wexford Education and Training Board (WWETB) while children will attend school during the day.
An adult resident will receive an allowance of €38.80 per week while a parent will be entitled to €29.80 to cover essentials for their child. Residents also get three meals per day. Other assistance from the Department of Social Protection, such as bus fares to attend appointments, is available at the discretion of the local community welfare officer.
International Protection Applicants are not entitled to apply for social housing or the Housing Assistance Payment (HAP) while their claim for asylum is being determined by the International Protection Office.