Children are being forced to 'dodge traffic' at County Wexford school due to safety issues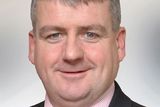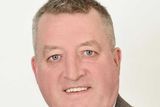 "Look left, look right, now run" is how parents of pupils at Scoil Naomh Bríde in Blackwater bid farewell to their children when they drop them off for the day, according to a deputation raising concerns about road safety in the area.
At the May meeting of Gorey-Kilmuckridge Municipal District Council, a deputation of parents and staff called on councillors to support them in improving road safety around the school with a presentation entitled 'How Can We Keep Our Children Safe?'. The presentation was made by Fiona Corrigan, a member of the Parent's Association whose own children attend Blackwater national school. Other representatives present included teacher Rachel Redmond, Chair of the Parent's Association Julie O'Malley and Principal Caitlín Uí Bhriain.
Ms Corrigan illustrated the road safety concerns with a series of photographs taken outside the school at school drop off and collection times. The images, which showed young pupils running across the road to "dodge traffic", were described by her as typical scenes in the area.
Ms Corrigan noted that the school currently has 232 pupils, 87 of whom travel by bus. This leaves 145 pupils who travel by car, bike or foot, with most of these remaining pupils travelling by car.
Some of the current issues highlighted by Ms Corrigan included the lack of sufficient parking at the school; the lack of a continuous footpath; the lack of bike paths; the need for children to walk through the bus parking area to access the school gate; the lack of a safe crossing point; the fact that cars are travelling from five directions to reach the school and the insufficient road width for motorists to pass by one another outside of the school.
"Talk to any parent in the school and they will tell you this is a worry for them."
Ms Corrigan highlighted three recent incidents during which the road safety concerns almost led to an accident involving school pupils. In October 2019, there was a head-on collision outside of the school in which a speeding driver collided with a car transporting two children. One of these children required plastic surgery on her lip after the accident, while the other suffered whiplash.
Another incident in December 2020 that was highlighted involved the collision of a motorist with a child, though thankfully, there were no injuries as a result. The final incident highlighted by Ms Corrigan occurred four weeks ago, during which two children were very nearly reversed into by a car. Ms Corrigan informed the members that she had fact-checked all of these incidents with staff, parents and other relevant parties.
To conclude her presentation, Ms Corrigan called for the Wexford County Council Engineer to carry out a full assessment to try to establish what can be done to improve safety at the school.
Suggested solutions offered by Ms Corrigan included the acquisition by Wexford County Council of adjacent property to provide a car parking area for buses; a manned pedestrian crossing; footpaths and cycle lanes; improved signage; clear road marking and reduced traffic speed.
"As a mum, I am sick of holding my kids by their two hands and saying 'look left, look right, now run'. That's not how they should be starting their school day," said a passionate Julie O'Malley, who is Chairperson of the school's Parent's Association.
"There's going to be something that will happen and then it will be too late. If these solutions aren't it, we need to find some sort of solution."
"Blackwater really needs something here and it would be fantastic if you could really look at this and take it to heart. I don't want to see or to hear or for anyone to be posting on their social media 'our condolences to...' or 'I am sorry to hear about a child in Blackwater' because you sat here today and said we can't put in footpaths or do that solution. Let's find the solution and find it for the Junior Infants coming in in September."
Chairperson Donal Kenny acknowledged the concerns of the deputation, saying that Craanford had similar issues and that the installation of an underpass was the "best thing we ever did".
"One accident is one too many," he said. "I totally agree with you. Now is the time. It should have been done years ago but it is never too late I support. It is too late if something happens."
Councillor Oliver Walsh said that he was at the meeting wearing three hats as a councillor, a member of the school's Board of Management and as a parent.
"I am one of the parents who would be very worried about the safety of our kids there. It is an accident waiting to happen," he said.
Cllr Walsh said that the footpaths and pedestrian crossing should be looked at first, adding that small matters such as the addition of line markings and road resurfacing will be completed soon.
"I can't stress enough that this needs to be sorted."
Councillor Willie Kavanagh queried whether there was anywhere else in the area that staff could park, while also suggesting that making the area at the school gate a set-down only zone could be of benefit. He also suggested adding flashing beacons on the road which operate only during school hours, a suggestion that was strongly supported by the deputation.
Councillor Pip Breen agreed that a solution has to be found, and queried whether the area at the school could be made a 30 k.m. zone.
Later in the meeting, Executive Engineer Joanne Kehoe offered some solutions to the safety issues in Blackwater. She suggested that the school apply for the Active Travel Safe Routes to School programme through the National Transport Authority (NTA), saying that it is the best scheme available for such matters. The matter of road surfacing and marking will be done by Council in due course, she added.