Young Wexford swimmers make a splash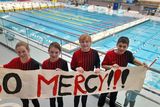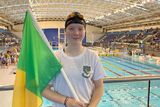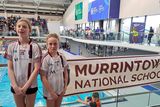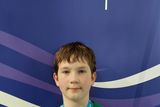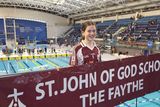 TEN SWIMMERS from primary schools in and around Wexford town were proud to don their school colours for the Irish schools swimming championship at the National Aquatic Centre in Dublin on Saturday.
The children, all members of Wexford Swimming Club, have been training hard since September in order to achieve the tough qualification times for this event.
Due to Covid restrictions, this event had not happened since 2019.
For all the swimmers attending, this was their first national event.
The 50m freestyle, often dubbed the 'splash and dash', lived up to its name, with blisteringly fast times in the heats securing places in the finals for Alvar Joakit (St. Iberius NS) and Lily Murphy (Gaelscoil Charman).
Tommy Howlin (Mercy NS) and Sadie Forde (Mercy NS) didn't let anyone lie back and relax in the 50m backstroke, with both pushing the pace in their respective heats to beat their personal best (PB) times by over one second.
Igor Nowak (Kennedy Park NS), knocking over two seconds off his PB, and Sinéad McCarthy (Murrintown NS), proved that breaststroke is not a leisure stroke when done the way they do it!
Aisling O'Grady (Mercy NS) and Niamh McCarthy (Murrintown NS) spread their wings in the 50m butterfly, with Aisling flying into a place in the finals and Niamh improving her personal best time by a full four seconds.
The 100m individual medley comprises one length of each of the four strokes. Kate Howlin (Mercy NS) showed her all-round strength with a PB, as did Sinéad McCarthy.
Rosie Kenny (St. John of God NS) posted the biggest PB of the day with a whopping 6.77-second improvement.
The three finalists dug deep and found enough to go even faster than in the heats.
Alvar Joakit took silver in the ten years 50m freestyle and came seventh in the ten years 50m backstroke.
Lily Murphy came sixth in the eleven years 50m freestyle, and Aisling O'Grady came sixth in the eleven years 50m butterfly.
Thanks to coach Claire Howlin for supporting the swimmers.