Family meant everything to Kerry Morrissey who was devoted to her children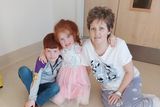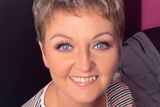 Brendan Keane
Enniscorthy Guardian
THE passing of Kerry Morrissey (32), from 16 Al Uisce, Enniscorthy, has left an enormous void in the lives of those who knew her.
For her family and friends her wonderful smile, irrepressible spirit and zest for life are things they will remember fondly in the months and years ahead.
Kerry passed away following a long illness but her battle against ill-health was a challenge she faced into with the same courage, bravery and optimism that she lived her life.
Kerry was born in England but when she was a baby her mam, Peggy O'Shea, moved back to Ireland and she grew up in Enniscorthy where she had a very large circle of friends.
She attended school locally and such was the impression that she made on people and her inherent sincerity as a person, that still had friends among the staff in Enniscorthy Community College from her time there as a student.
However, she also worked there as an SNA, a role she also worked in at Kennedy College in New Ross, where she is also very fondly remembered. Kerry also worked for a time in McCauley's Pharmacy where she was very popular with customers and staff.
Kerry's love of children was reflected in how she cared for her own children, Finn and Aoibhe, who she adored.
Being a mother was something she excelled at and in the area of parenting she was a natural. Her kids were her life and there was nothing she wouldn't do for them. Such was her devotion to Finn and Aoibhe that just two weeks before she passed away, despite her failing health, Kerry was still spending as much time as she could with them and engaging in activities with them; it was indicative of how, despite her own ill-health her whole focus in life was the health and wellbeing of her children.
A single mum, two years ago she got the keys to a new house in Enniscorthy and she kept it immaculate as a home for her family.
Her interest in children and her nurturing and caring personality meant she loved being an SNA and her goal in life was to become a teacher, something she was studying to become at the time of her passing.
She had two years of study done and achieved excellent results in her college exams at Christmas. She was studying English and History, and such was the regard in which she was held by the college she attended that poetry she wrote while attending her course is going to be bound and made into a book for her mum, Peggy.
She attended college while rearing her children and undergoing chemotherapy, but Kerry was blessed with the type of spirit that nothing phased her.
She was the type of person who always viewed the glass half full and would go out of her way to help people if she could.
That side of her personality was recalled at her requiem mass in St Aidan's Cathedral by her lifelong best friend, Shane Campbell, who described her as one of the kindest people he had ever known.
Such was Kerry's outgoing, amiable personality that she made an instant positive impression on everyone who met her. She was smart, very funny and loved socialising and having the craic with family and friends.
The extremely high regard in which the Kerry and the O'Shea family is held within Enniscorthy was highlighted by the overwhelming support they received as Kerry battled with her illness.
Her mam, Peggy, also works in Enniscorthy Community College and she said the support the family got from the management and staff there over the last few months was "unbelievable".
The family have an indelible bond with the school and Kerry's younger sister, Kasey is doing her teaching placement in there too, so her passing has also left a huge void in the lives of many members of staff there.
The support from within the community was also highlighted in the local Lidl store, where Kerry's brother TJ works part-time while studying, with Peggy commenting that "the staff there were brilliant to him, and we very much appreciate that".
"My brothers and sisters were brilliant," said Peggy, emphasising how fondly everyone thought of Kerry.
"Especially, her two uncles, Jimmy and Paddy O'Shea, they were all so good to her and to us," added Peggy.
Kerry had a great sense of loyalty to her family and especially to her own siblings and on one particular occasion, when she was very young, she saw someone picking on her brother, Stephen, and she immediately went out with a sweeping brush and used it to make the bully move away. Family was everything to her – even as a child.
Kerry had a passionate interest in music, so much so that she did a PLC course in music and in addition to playing instruments she also had a lovely singing voice. Her particular genre of choice was 80s pop music which she absolutely loved listening to, and such was her interest in music that she also loved attending concerts.
Reading was another interest of Kerry's, and she was a big fan of the Harry Potter series of books and being a keen movie lover, she also loved watching the Harry Potter films but her favourite movie was 'Grease'.
She loved dancing and her fun-loving nature meant she really enjoyed messing around with her siblings and her kids at home.
Travelling was something else Kerry was passionate about and and even last year, in July, she got a two week break from chemotherapy to go on a family holiday in the sun to Majorca. It was a brilliant time for the family and was a trip Kerry really enjoyed.
Poignantly, Kerry had planned to bring her children to Disneyland in America when Finn is 8 and Aoibhe is 6, and now Peggy, TJ and Kasey hope to fulfill that wish next year in her honour.
Kerry was also interested in sport and played soccer for Enniscorthy United and The Moyne. She was also involved with Ajax Utd, with whom her children now play, and some of the club members along with those from Moyne Rangers AFC formed a Guard of Honour at her funeral.
For her requiem mass there were gifts in place to represent her Kerry's life including a packet of Maltesers, because of her love of chocolate, make-up, and a colouring book and pencils because that was one of the things she used to love doing with her children.
Although she lived in Enniscorthy town, Kerry loved spending time at the beach and family trips to the seaside were among her favourite things to do.
Kerry, and the O'Shea family experienced tragedy in their lives when her brother, Stephen died in a car accident, six years ago, when he was just 28 years of age.
Being her older brother, his death was heart-breaking for Kerry, but she bore that burden with the same courage and bravery that she displayed in her own battle with illness.
Kerry was first diagnosed with cancer when she was 28 but she immediately adopted a pro-active approach to fighting ill-health.
Throughout her treatment, and no doubt because of her down-to-earth, friendly personality, she endeared herself to the palliative care team in University Hospital Waterford with her mam commenting: "They thought the world of her down there."
They weren't the only people who had that view, however, as her friend Shane pointed out in his tribute to her in St Aidan's Cathedral, when he said: "She was larger than life and was always bright and cheerful. No matter what life threw at her that didn't change, and she had enough love to last a lifetime."
Kerry is survived by her mother, Peggy, her children, Finn and Aoibhe, her brother, TJ, sister, Kasey, aunts, uncles, cousins, relatives and very wide circle of friends.