'One-off housing not for those wishing to live beside the seaside'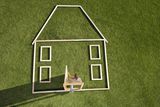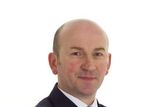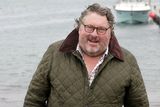 A SENIOR Wexford planner said one-off rural housing in coastal areas is for local people who live there, "not to facilitate those who want to live beside the seaside".
Diarmuid Houston was speaking as members of Wexford County Council passed a number of motions calling for amendments to the criteria for planning permission for one-off rural housing.
The draft plan had recommended that priority be given in rural areas of strong urban influence to a person who has lived there full time for a minimum of 10 years and who has never owned a rural house before, with the site of the proposed house within a 5km radius of where they have resided. (In coastal areas, the site must be within a 3km radius.)
Cllr John Fleming wanted that changed to residence in the area for six years and a distance of eight km from where they lived, with consideration given to those who have previously owned a rural house.
However, senior planner Diarmuid Houston said he would have a problem with part of the motion in that you couldn't have people who owned a rural house, selling it and moving on because that would mean it wasn't a home for life.
The planning provision is for people who are building a permanent home for their own use.
Cllr Fleming accepted this advice and removed the clause allowing for applicants to have previously owned a rural house.
Cllr Jim Codd said there are areas like Kilmore Quay where house prices have risen so much that local people can't afford to buy them. He recently spoke to the third generation of a local family who can't get a house in the area.
Mr Houston said the local authority's policies provide for those who are from a rural area to obtain planning permission and they are trying to give as many options to local people as possible.
He said planners will look at the linkages people have to an area and their need to live in a particular locality, and work from there.
Council chairperson Barbara Anne Murphy said the aim is to help local people, to ensure that there is not someone from outside an area outbidding them on a site.
Cllr John Hegarty said the guidelines are not going to be able to cover all the different scenarios that might arise but it was good to hear that there is  a desire to see as many local people as possible facilitated.
He successfully proposed two amendment motions relating to  permission for one-off rural houses in coastal areas, inserting the clause that "the person can work from home or commute to work daily".
He said this would take account of new opportunities to work long-term from home in the county, reducing the need for travel to work and supporting local, regional and national transport and climate change objectives.
Mr Houston said he would have no difficulty with that, although he emphasised that working from home would not be considered justification for an applicant receiving planning permission for a rural house.
A person must have lived full time within the coastal zone for a minimum period of 10 years in order to fulfill the criteria.
"The three kilometre radius is for people who live in that area, not to facilitate people who want to live beside the seaside. We want to provide long-term houses for people to live in and contribute to the area they are living in," he said.
Cllr Hegarty's second coastal zone motion clarified that the 10 years of residence does not have to be concurrent and can have been at any time in the applicant's life, to cater for people with childhood and family links to rural Wexford, in the interest of revitalising rural areas and sustaining communities.
Cllr Fleming also had motions passed, making reductions in the years of residence criteria and site distance for one off housing in stronger rural areas and structurally weak area.