Five shops and five apartments in Wexford's Walker's Mall going for auction with a reserve price of €375,000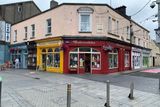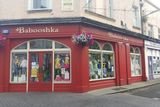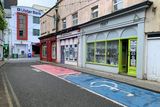 Maria Pepper
Wexford People
A substantial corner of Wexford's town centre comprising five retail units and five apartments, is due to go under the hammer at an auction on Thursday, June 30 with a reserve price set at €375,000.
Walker's Mall on the junction of North Main Street and Charlotte Street, is being sold through the offices of Kehoe and Associates auctioneers.
The property which is currently producing a rent of €53,360 per annum, includes five retail units at ground floor level and five residential units on the upper floors. Four of the retail units are occupied, including the long-established health food store Rainbow Wholefoods, and the remainder of the building is vacant.
Kehoe and Associates managing director Colum Murphy said there is potential to produce an approximate €30,000 extra per year and therefore, when fully let the building would have an estimated rental value of €85,000 a year.
Walker's Mall is situated on a busy pedestrianised portion of North Main Street with high profile businesses nearby, including Frank's Place, Super Drug,The Crown Bar, Shaws, Ulster Bank and the Centenary Stores.
"This is an excellent investment opportunity. There are four existing retail tenants (who are not affected by the sale), with an excellent rent roll and we anticipate a good level of interest", said Mr Murphy.
"In this market, it is difficult to acquire commercial property with sitting tenants yielding an instant return for the purchaser. The five vacant residential units and one vacant retail unit offer huge scope to increase the yield."
Anyone wishing to take part in the auction will be required to register in advance by contacting Kehoe and Associates.