15-acre Wexford town site with full planning permission for 157 residential units on the market for €4.7m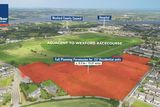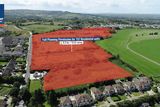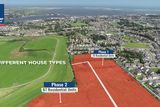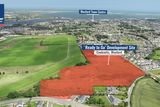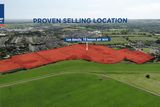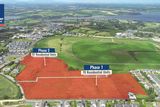 Maria Pepper
Wexford People
A major development site in Wexford town with full planning permission for 157 houses has gone on sale this week with an asking price of €4.71 million.
CFO Construction was granted planning approval for two mixed housing developments on the 15-acre site at Coolcotts Lane by Wexford County Council three years ago and is now selling the land  through auctioneers Kehoe and Associates of Wexford and Savills.
The site is at the rear of Wexford Racecourse within two kilometres of Wexford town centre and within walking distance of a wide range of amenities including Wexford General Hospital and Wexford County Council.
The area is covered by low density regulations, meaning that 10 houses can be built per acre instead of 15 which would be required under more recent guidelines, making it a more attractive prospect for potential developers, according to Colum Murphy, managing director of  Kehoe & Associates..
The guide price of €4.71 million is equivalent to €30,000 for each of the sites on which the proposed 157 houses will be built.
Planning permission was granted for a mix of bungalow, terraced, semi-detached and detached units of three and four bedrooms with provision for the construction of a creche in phase two of the proposed scheme. Phase one allows for the building of 71 residential units, with a further 86 houses in phase two.
The area is zoned low residential density in the Town Development Plan to protect the residential amenity of existing communities.
Mr Murphy said he expects strong interest in the site from  local and national construction companies as  the property offers 'a rare opportunity'  for a developer to acquire a ready-to-go site of scale with full planning  in Wexford town.
"Prospective purchasers will be attracted by the growing popularity of Wexford, which is driven by the improved connectivity and growing importance of Rosslare Harbour. The site is level, regular in shape and has good access", he said.