South Wexford businesses close temporarily due to Greenlink road works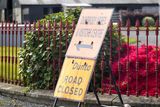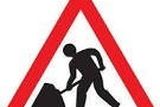 David Looby
New Ross Standard
Road works at Dunbrody, Campile have seen two businesses temporarily close due to drastically falling visitor numbers, they claim.
Patrick Belfast has run Dunbrody Visitor Centre for 32 years, saying visitor numbers have plummeted due to the closure of the road Greenlink are working on.
The company are laying a subsea and underground electricity interconnector linking the power markets in Ireland and Great Britain.
"We had to close the place down because the business has collapsed. When the roads open we will get back to normal as soon as possible," said Mr Belfast.
The works have been ongoing for several weeks with a section of road between Horeswood and Dunbrody closed, with local access.
Road signs clearly indicate that the road is closed and this has also severely impacted business at Dunbrody Abbey Tea Rooms, Mr Belfast said.
"Works started in and around mid-April. I got a standard letter which said nothing very much. It said works will continue for some weeks. The timing is about as bad as it could be. We're open seven days a week since April 30th and stay open, usually till the end of September."
Mr Belfast said: "Signs are up all over the place saying the road is closed or there's a diversion in place, so people take it to mean the road is closed. You can't really blame the public."
He said numbers are down 80pc at the visitor centre - which has mini golf, maze and shop, with access to Dunbrody Abbey.
Expressing concern that the cafe owners were losing a lot of money by staying open up until last weekend, Mr Belfast said the only option is to stay closed until the road is clear.
He said the offer to rearrange the signs by Greenlink management 'won't make a bit of difference because the road is closed'.
"No one will give me a date as to when the road works will be finished. I have no choice but to go with it.
"I have not spoken to a solicitor on the subject yet though I am planning to. There are talks of compensation but I haven't taken it any further."
He said in his 32 years in business he has never seen road works like it in the Dunbrody area.
The cafe owners Kevin and Ashlene McPhilips issued the following statement on social media:
"Unfortunately we have had to make a decision to temporarily close the Tearooms from Sunday evening the 14th of May till further notice. It's due to the bad management of road works/closures in our area by Wexford County Council and Greenlink.
"They have been working on back roads all winter with no businesses on them closing them and then when it comes to our business opening for our short summer season, they close our road and put up such confusing signage and road closed signs that even the locals are lost!! We will be back when all this is over! Thank you for your understanding."
Greenlink CEO James O'Reilly said: "We wish we could carry out the works we have to carry out without having to cause any disruption but unfortunately that is not possible on a major project of over €500m.
"We have committed to try to minimise disruption as much as possible and we will not be carrying out any road works in July or August when the road will be open again." Mr O'Reilly said Greenlink are working closely with Wexford County Council and have gotten road licences.
"We do everything we can to flag when things will happen and put up appropriate signage and we are always available to discuss with businesses and individuals if imprevements can be made."
Meetings have been held between Greenlink officials and local business owners, with further meetings planned for this week.
Mr O'Reilly confirmed that Greenlink works have been finalised in Baginbun and all staff have demobilised.