See all the pictures from Gusserane's Fittest Family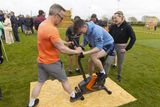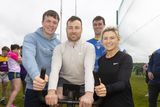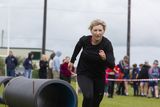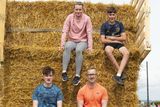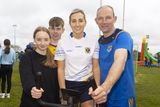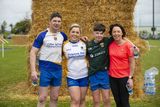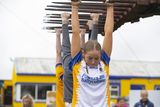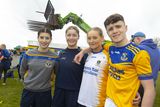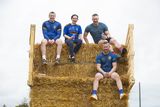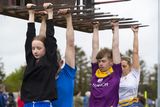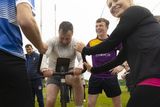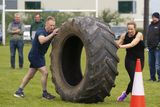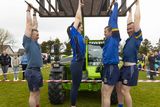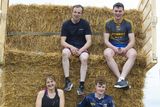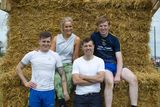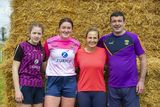 David Looby
New Ross Standard
Hundreds of people tested their strength at Gusserane GAA Club on a day of fun competition – all for a good cause.
25 teams of four competed in the senior competition which involved a full body workout in the form of 'Hang Tough', a 2km static bike leg challenge and completing an obstacle course.
"It turned out to be a great day," said one of the organisers David Wall. "We got good weather. I think some of the senior athletes from the GAA club thought they were going to coast through it but by the time you o the Hang Tough, the leg challenge and the obstacle course it was a much bigger challenge."
Around 140 children competed an obstacle course at U8, U10 and U12 levels.
"We had a few senior teams from outside the parish which brought a good bit of competition to it!"
After the national anthem was sung by two Gusserane NS pupils, two U8 exhibition football games were played (boys and girls) with the crowd cheering on the players starting out in their club careers.
Mark Browne was the 'Hang Tough' winner, staying strong for 4:44 with Katie Whelan topping the women's section at 3:05. The overall winning team was Mark Browne, Pamela Kiely, Johnny Walsh and Tommy Doran.
The event was held in aid of the Gusserane club.