Pictures show New Ross Educate Together pupils enjoying 'Creative' week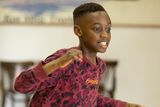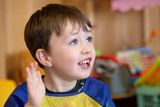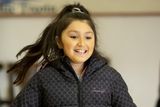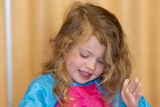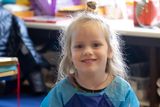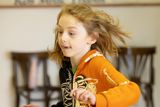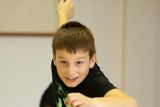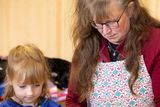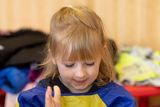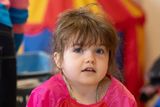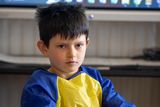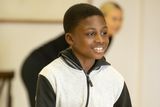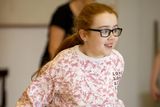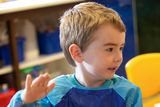 David Looby
New Ross Standard
Creativity was at the heart of activities in New Ross Educate Together National School recently as the school celebrated Creative Arts Week.
Pupils embraced their creativity for a programme they are engaged in called Creative Schools.
The Creative Schools initiative, which is supported by The Arts Council and Creative Ireland, aims to put creativity at the heart of children and young people's lives. The theme of this year's annual week-long celebration of creativity was 'Creativity Lives Here!' and recognises and affirms that schools are truly creative places, filled with very creative people.
The focus for Creative Schools Week was on fun, festivities, imagination and innovation. This year it took place May 8 to May 12 and New Ross ETNS embraced it enthusiastically.
The Creative Schools Programme involves firstly undertaking a variety of activities with the whole school community such as brainstorming and surveys to try and understand what the school is currently doing and the creative direction they would like to take.
The school was appointed a Creative Associate, Aileen Lambert, to assist them in this process and to put a Creative Programme in place. So far, Lambert has visited each classroom in the school and engaged everyone in a discussion around 'What is Creativity?' and brainstormed a list of creative activities.
She said: "The lists included arts subjects like dancing and stop-motion animation but also creative activities like gardening and coding. It's great to see that the children in the school understand that creativity can be involved in so many activities. Being creative allows children to express themselves, but it also makes learning fun and creativity can be used to learn right across the curriculum."
Lambert has also conducted surveys and held meetings with staff and parents who are wholly enthusiastic about the programme.
As part of Creative Schools week the children undertook a variety of activities which included visits from artists to undertake a range of activities in different classrooms. Ceramicist Christien Van Bussel worked with Therese and Aoife's classes to create wonderfully decorated functional mugs. Dance artists Becci Whelan did dance workshops with Rachel and Carrie's classes and Orla Bates delivered print workshops with Lorraine's class.
"It was a really enjoyable and worthwhile week," said principal Therese White.
"The amount of creativity and enthusiasm the children had for their different tasks was wonderful. We were delighted to be selected for this programme and can see the benefits in the school already. We are looking forward to developing our Creative Plan next year."