Multi-million euro extension to New Ross school gets the green light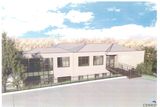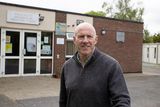 David Looby
New Ross Standard
Planning permission has been approved for a multi million euro extension to CBS secondary school in New Ross.
Chairperson of Board of Management of CBS, Billy O'Shea applied to New Ross Municipal District council for planning in November for permission to build a new two storey extension to Block 1 (783.4 m2) including: accommodation of a home economics room, technical graphics room, SET room, four classrooms and ancillary spaces, alterations to the existing car park, a new access bridge from the car park, alterations to the existing building including demolition of external walls and four new roof lights, new signage to the east facade of the proposed extension, provision of a 25 m2 array of PV panels to west facing roof of the proposed extension and associated site works at Bowling Green, New Ross.
School principal Pat Rossiter said the school got permission to go ahead with the project from the Department of Education in 2019 but the pandemic and other issues delayed the works.
"Builders will be on site in September all going well and it's to be completed within one year," he said.
The school will have its first Home Economics classroom, while the other rooms will provide from space for students.
With a student population of 402 this year and around 416 students scheduled to be attending the school from September, Mr Rossiter said there are no plans to grow school numbers significantly due to the extension.
"The deal in getting the extension was that we would go to 400 students or more. The school has been growing exponentially over the last 13 years. Now we have 72 first years coming in each year. Sometimes we have capacity to take some students into 5th Year also."
Mr Rossiter said once some matters regarding the planning application are clarified the multi million euro project will go to tender. The works will see the school car park taken over by the construction company next autumn and some major disruption.
Mr Rossiter said the design for the extension is lovely and will compliment the current school building. "It's a design we can accommodate easily."
Meanwhile an application for a PE Hall has been submitted to the department awaiting approval.
Wexford TD and Minister of State for Law Reform James Browne TD welcomed the news about the two storey extension.
Minister Browne thanked school principal Mr Pat Rossiter and board of management for their hard work in putting together the development proposal. "I'm sure that this news will greatly benefit the school community. I will continue to work with my Government colleagues to deliver more development projects for County Wexford schools," said Minister Browne.
Mr Rossitr paid tribute to deputy principal Jim Duhig who is retiring after 32 years at the school and welcomed Barry Fitzpatrick – who teaches at the school – into the role.