Joy for Jamie at first ever bowling competition in New Ross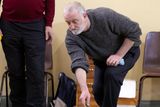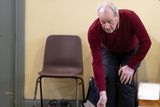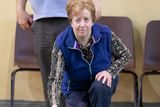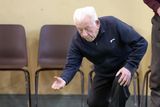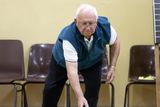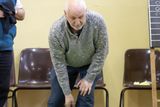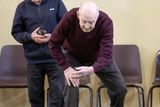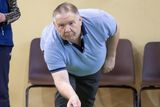 David Looby
New Ross Standard
Three days of wonderful short mat bowling were enjoyed in the Youth Centre New Ross, when the combined teams of the Wexford League gathered together to compete for the annual cup and shield competitions.
Organised by Jamie Grangel from New Ross, and assisted by Ray Fick from Enniscorthy and Pat Nolan from Ferns, 16 teams showed their skills, with the eventual winners of the cup, Ferns Warriors defeating an excellent team from the Ballagh.
The shield this year was won by New Ross Alpha, defeating a combined team from New Ross, Gorey and Enniscorthy in the finals.
A break from the usual this year was the open singles competition, where 32 of the best players in the county, both male and female, competed in knockout rounds, with the final taking place between Una Martin and Jamie Grangel, both from New Ross, eventually being won by Jamie Grangel.
Also there were the winners of the Bowling league A division, Gorey, and the B division winners Ferns Phoenix.
Grangel said this was the first such event to ever be held in New Ross and was a great success, adding that he hopes it can be run in the town again.
"Special thanks to all the volunteers who helped over the three days, and the staff of the youth centre, without whom the event couldn't have happened," said Grangel.