Fears opening of €32m New Ross to Waterford greenway will be delayed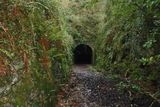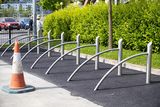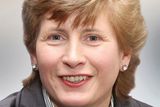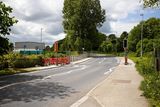 David Looby
New Ross Standard
Concern is growing about when the South East Greenway will fully open following significant setbacks over recent weeks.
€32,350,000 in taxpayers' money is the estimated total cost of the project, with €3.6m due to be spent this year, followed by €8.7m in 2024 and €7.3m the following year.
It was hoped to have the 24km greenway – which is seen as a major economic driver for New Ross and south Kilkenny – open by this year, but the latest estimate is for it to be fully open by early to mid 2025.
It has emerged that the Ferrybank (urban) section of the Waterford to New Ross greenway will remain officially closed for the immediate future and may not open for at least two years – if not longer.
Despite significant on-site works being long since completed, the section's opening is dependent on the delivery of the new €8.5 million Belmont Link Road.
The Link Road will also provide access to Ferrybank's trailhead car park for the greenway. Presently there's only a ramp at the Abbey Road end so there's nowhere to get out.
The Link Road application, originally envisaged under Part 8 planning, is now being put through the Part 10 process and will go to An Bord Pleanála later this year.
The greenway has been split into seven different developmental sections ('lots'), with Kilkenny County Council now hoping to have the remaining sections developed as a single project.
An 18-month construction phase had been previously anticipated for the Link Road, which was one of four projects submitted by Kilkenny County Council as part of Waterford City & County Council's Urban Regional Development Fund (URDF) application for the North Quays project. The Ferrybank trailhead car park would take between three and four months to complete.
District Chair Cllr Fidelis Doherty, said: "We're getting the same reports every month. I am hoping to see the Raheen to Glenmore section opened by mid-June." Acknowledging that there are two significant issues in south Kilkenny – one involving a landowner in Aylwardstown and the Ferrybank Road hold up – Cllr Doherty said the former has been going on for 'donkey's years', adding that she hopes it can be resolved this year.
"You don't want a situation like you had in south Kerry with a long delay. You have people saying who is going to walk on a greenway, imagine walking on tarmac, what's to see. The same people are out on the road walking! I think it'll be the loveliest thing."
She said the project is fully funded, adding that it is hugely exciting for the area.
New Ross Municipal council area director Eamonn Hore said the greenway is going to be completed 'come hell or high water.'
The Rosbercon to Glenmore section will open – most likely in June –once a minister arrives to formally declare it open.
Mr Hore said: "The two temporary car parks that were required for enabling people go from Rosbercon to just before the bypass crossing at Glenmore are completed."
Councillors were updated about the project at Wednesday's New Ross Municipal District meeting, where they were told Lots 1, 2 and 3 are now substantially complete. Snagging works are currently ongoing.
The works have commenced on site, following a tender process, for fencing, public lights ducting and temporary car parks for the greenway section from New Ross to Glenmore.
The works contract for Lot 5a – Ferrybank to Curraghmore (5.5KM) was advertised in March with a contract award expected by July.
Contract for Lot 4 – the most complex part of the greenway taking in the Red Bridge and Mount Elliot Tunnel and that stretch – will be advertised in October with works expected to commence on site early in 2024. These works are expected to take between nine months and a year.
Over recent weeks a new crossing has been put in place at Rosbercon, with bike stands erected in the car park opposite the Dunbrody Visitor Centre.
Wexford County Council's Arts Office, in partnership with the Southeast Greenway Project Team, has commissioning designers 'Elements Of Action' with visual artist Aoife Banville, to develop a pilot creative public art project for the Raheen to Glenmore section.
This works is expected to complete prior to the opening of this section.
Transport Infrastructure Ireland (TII) took over the South East Greenway project, which was previously under the auspices of Fáilte Ireland. That handover led to a more rigorous assessment of contracts which, in turn, delayed progress last year.
This was down to the greenway now being primarily considered as an active travel component as opposed to a tourism project.