Clonroche coffee morning is fantastic success raising funds for two charities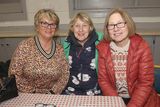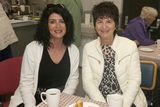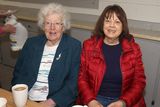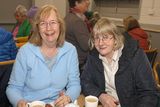 Brendan Keane
Gorey Guardian
CLONROCHE Community Centre was the venue for a fundraising coffee morning event recently that was a fantastic success, raising over €4,600 for charity.
The event was organised by the County Wexford Garden & Flower Club and it attracted a large crowd of members and the general public to the venue.
There was a cake sale and plant sale, which proved very popular, and there was also a raffle for which over 30 prizes were donated by members of the club.
"It went really well and we were delighted with the response on the day," said Club Chairperson, Paula Forte.
The fundraiser was organised in support of Wexford Hospice Homecare and Breadline Africa. The connection to the African organisation has been ongoing for a long time and the members are delighted to be able to give it their support.
The organisation helps provide school meals for pupils in impoverished areas of Africa.
Meanwhile, Wexford Hospice Homecare is one of the most respected and highly thought of community organisations in the county and again, the members were delighted to be able to help such a worthy cause. The significant thing about everything that was sold at the event was that they were all baked, created or grown by the members. The club now has almost 300 members and new ones are always welcome.