Christmas magic in New Ross as Cillian Murphy film adds sparkle to town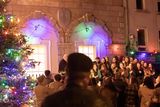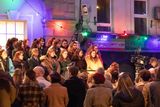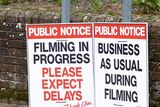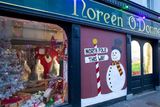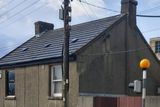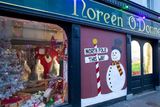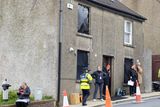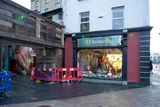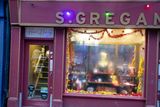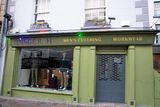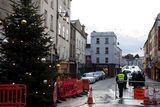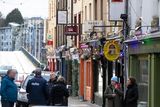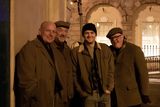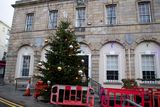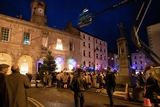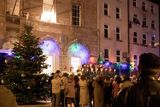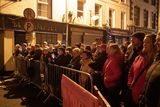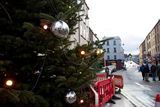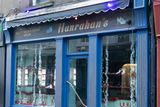 David Looby
New Ross Standard
NEW ROSS is a hive of activity with over 200 film crew and actors working on 'Small Things Like These'.
Quay Street has been transformed into a Christmas wonderland straight out of the Eighties complete with bright festive lights, Christmas decorations and old electronics in shop windows and a crib.
Crowds gathered at the entry points to the street on Monday night to catch a glimpse of film star Cillian Murphy (seemingly the most photographed person in New Ross these days) and to see some of the filming.
A choir sang 'Silent Night' and there was cheering and lots of excitement from the extras, many of whom are local to New Ross. The street is the setting for a snowy Christmas scene and will feature prominently in the film, which is due to have an international release.
Based on Claire Keegan's novel, 'Small Things Like These' - which is set in New Ross – the film is funded by a company owned by Matt Damon and Ben Affleck and is largely shot in New Ross.
Initial filming was at the Rossiter house on Michael Street, with Murphy seen coming and going between the house and a neighbouring house last week.
The Cork man worked for several hours a day on location, with filming taking place on Quay Street and Mary Street this week, as well as on O'Hanrahan Bridge which will be closed to traffic for filming of Murphy from midnight till 5 a.m. this Thursday, March 30, with people travelling at that time advised to travel over the Rose Fitzgerald Kennedy Bridge.
Excitement is palpable around town with visible signs of filming growing by the day. Businesses and derelict premises all along either side of Quay Street have been painted, with shopfronts looking more in keeping with 1985 when the Booker prize nominated novel was set.
Businesses have seen a big boost, with accommodation providers in the New Ross area fully booked in many cases and shops, pubs and restaurants benefitting.
The Bakehouse co-owner Sean Sutton said: "We have Hollywood in the south east here in New Ross. We've had some of the film crew in for coffees and buns. The film is after bringing a great buzz to the South Street. Genuinely there is a buzz around and even on Sunday there were a good few people in town." Mr Sutton said he would imagine most businesses in the town and area have been benefitting from the film crews presence in town, with reports that everything from materials for sets to fast food, diesel and clothing being bought as the director Tim Mielants of Peaky Blinders fame and his team aim to recapture the New Ross of the Eighties.
Mr Sutton said the feedback from the crew is that they are blown away by the warm reception they have received in New Ross. "They said they are after getting a very positive welcome and people have been very good to them. Everyone has been understanding. They said they've been in places where they haven't had the same reaction."
He said the filming on Quay Street all this week and into early next week is like a 'dry run' ahead of the street's pedestrianisation, most likely next year.
"I think it will ideal for pedestrians as the prevailing wind is always on South Street. You come across the bridge and see the lovely vista of Quay Street, ideal for more cafes and restaurants."