Additional funds for New Ross walking and cycling route between roundabouts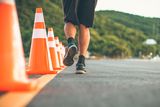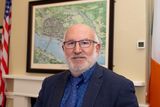 David Looby
New Ross Standard
PLANS to develop a dedicated, fully-lit walking and cycling route around New Ross have been boosted with news that additional funding has been secured for the project's design.
Speaking at the May New Ross Municipal District meeting, area director Eamonn Hore said the National Transport Authority (NTA) has given money in excess of the initial €10,000 planned outlay for the design of the works from Oaklands to Kent's Cross roundabouts in New Ross.
"They said they will see it through and will pay for it to be completed to bring it to Part 8 for funding.
"It's great to get the funding for the completed design of Oaklands to Kent's Cross which will put us in good stead for lights on that route."
Cathaoirleach Cllr Michael Sheehan welcomed the news.